Wednesday 6th January 2021
Good morning all – so here we are again, another Lockdown!
The guidance is simple; you must stay at home. The single most important action we can all take is to stay at home to protect the NHS and save lives.
If we can help in any way, please contact us. If you (or you know of someone) are shielding or anxious going out, I will try and arrange a volunteer to get shopping or provide a regular food parcel. If you need help with collecting medication or just want someone to talk to on the phone on a regular basis, this too is possible.
Please contact me, or if you know of somebody who needs support.
WHAT CAN I SHARE WITH YOU TODAY?
Wellness In Your Life
Wellness In Your Box is a new online club that will be launching later this month, by Christine Coker, Fitness Coach | Mindfulness Practitioner. This new club will encompass activities around health, fitness and wellbeing. The first theme will be 'Step Back In Time Presently'. The plan is to meet online once a week (the day/time may be subject to change). Discuss various topics over a cup of tea or coffee and have some cake..go on, treat yourself!
For more information and the Zoom Link – please contact Christine at christinescoker@gmail.com

Book Recommendations
Thank you to everyone who has suggested a book or two to our members. Please keep them coming!
From Ruth:
Sitopia: How food can save the world, by Carolyn Steel. Published by Chatto & Windus.
" Hugely ambitious and beautifully written…destined to become a modern classic" (Bee Wilson).
"What food means is at the heart of this deep and remarkable book" (Sheila Dillon).
I think some would enjoy this. Her previous book, Hungry City, was also very good.
From Dominic P:
Under Occupation by Alan Furst (rather thin, and over-rated), and Trespass by Anthony J. Quinn (Northern Ireland, and a bit gruelling – good though)
From Claire L:
Shuggie Bain by Douglas Stuart.
Douglas Stuart's acclaimed debut novel draws heavily on his upbringing in 1980s Glasgow, where, like Stuart did, Hugh "Shuggie" Bain is growing up with an alcoholic mother and facing a culture of homophobia that makes him feel like an outcast.
Please keep your suggestions coming in, and a brief reason why you are suggesting it – thank you!

From Inner Space:
Embracing Struggle, Leveraging Failure – Friday 8th, 6:30 – 7:30
Struggle and failure happen. But do you struggle with struggle and let your failures define you? Do you view them as something to be avoided? Change the way you perceive things, and struggle becomes an instrument to transcend your limitations, and failure an opportunity to achieve greater wisdom.

Thank you to Claude, Ruth and Neil for their 'funnies'
Covent Garden Food Bank
Please do contact us if you need a food parcel – CCGG @7Dials can provide you with a free food package each week.
If you need help with shopping, collecting medication or just want someone to talk to by phone – please let us know. You can contact Amber at amber@dragonhall.org.uk or you can reach John either at john@dragonhall.org.uk or 07759 646507 in case of an emergency.
Can You Help Dragon Hall Trust?
Your donation will support vulnerable members of our communities with food via Covent Garden Food Bank, calls via the phone support line and assistance to get online for those who are digitally disadvantaged.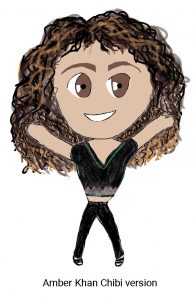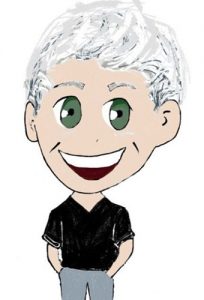 ……….or you can reach me either at john@dragonhall.org.uk or 07759 646507 in case of an emergency. 
Be safe – and remember to laugh at the little things!