Thursday 7th January 2021
Good morning all – well, isn't it nice to watch the news and view something else other that Covid 19!
The events that developed over the pond were nothing but surreal. However, this newsletter is not a platform for political opinions, however, if you would like to email me about your views on the riots, I would be very interested to read them.
But back to the Lockdown….Amber and I are in the process of increasing our Zoom sessions and improving our online timetable. However, not everyone can (or wants to) access online activities. If you would like to be part of our telephone befriending service, please let me know. Additionally, I am in discussions with Leah at the Phoenix Garden to host 1-1 sessions.
So if you would like to have a chat over coffee with Amber, myself or one of our volunteers, face to face in a safe and open environment, please make contact.
This is a difficult time, and we are here for you.
WHAT CAN I SHARE WITH YOU TODAY?
From Phil:
Free Group Exercise and Health Discussion Course for Older Adults
Walk+Talk began at a community centre in East London with the goal of older adults (50's -80's) socialising through physical activity. Their classes are now online via Zoom. They meet in small groups and their exercises are accessible yet effective. Following the exercise, they have a group discussion on a health topic such as nutrition, exercise, stress, or ways to improve sleep.
Their next course begins on the 25th January 2021.
For more information: https://www.walkandtalkcic.com/
An Evening With Barbara Windsor
In June 2012, much-loved British actress Barbara Windsor was welcomed by a packed house at The Cinema Museum in London for a fascinating interview covering her 60+ year career in show business. This is the recording of that evening. In 2014, Barbara was diagnosed with Alzheimer's disease. Sadly she died in December 2020.

Your Photos
Over the last few weeks a number of you have shared with me some of the photos that you have taken with your camera, smartphone and tablet. Today I would like to start a new regular feature; "your photos".
To kickstart this, here are some images shared by Fernande Kunz, who captured these images in and around Kings Cross just before Christmas.
Covent Garden Food Bank
Please do contact us if you need a food parcel – CCGG @7Dials can provide you with a free food package each week.
If you need help with shopping, collecting medication or just want someone to talk to by phone – please let us know. You can contact Amber at amber@dragonhall.org.uk or you can reach John either at john@dragonhall.org.uk or 07759 646507 in case of an emergency.
Can You Help Dragon Hall Trust?
Your donation will support vulnerable members of our communities with food via Covent Garden Food Bank, calls via the phone support line and assistance to get online for those who are digitally disadvantaged.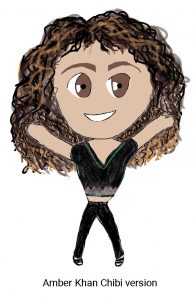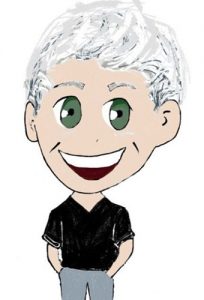 ……….or you can reach me either at john@dragonhall.org.uk or 07759 646507 in case of an emergency. 
Be safe – and remember to laugh at the little things!