Working with Young People
Dragon Hall Trust Aims to Enable Young People to Realise Their Potential
Dragon Hall is situated in the Holborn & Covent Garden Ward of London Borough of Camden. The area is perceived as affluent and commercial, however the reality is very different.
The young people we work with (and the communities that they come from) face significant area-specific disadvantage as a result of their age, gender, location & cultural/ethnic/socio-economic background.
Our work with children and young people has a strong focus on technology, arts, drama, music, coding, one-to-one support and homework support.
They are getting access to resources including:
Music / podcasting studio
Code Clubs
Virtual Reality Headsets
Drama Club
Holiday Activities
Trips out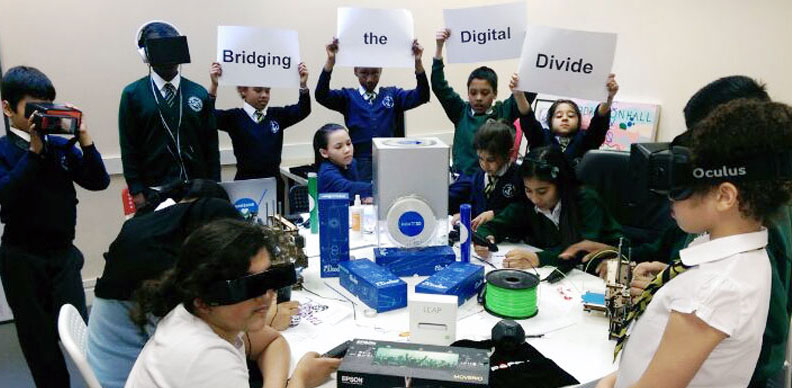 According to the 2011 census there were 13,023 people who are usually resident in the Covent Garden and Holborn ward in 6,495 households.
30.1% are aged between 16 and 29
60.6% are of black and minority ethnic groups
10.3% are Bangladesh (1.18% across London)
42.5% live in social rented housing
31.8% live in households with no adults in employment
18.5% are schoolchildren or full time students
We work with over 200 young people per week on a variety of projects including:
After school clubs
Coding Clubs
Holiday Schemes
Trips out and partnership work with other youth organisations across London and around the world.