Tuesday 7th July 2020 – Day One Hundred & Five
Good morning, do hope that your weekend was a good one.
James and I celebrated by going to Tesco together! He wasn't particularly impressed, but it was a huge step. As we walked, we both remarked how busy it was, with may restaurants and cafes opened and people sitting outside – slowly but surely, life is returning to normal. People were getting together and socialising again…
With that in mind:


Leah (Phoenix Garden) and Phil (7Dials) would like to invite you to a "Social Distance Afternoon Tea and Cake get together" on
Friday 14th August at Phoenix Garden
So many of you have mentioned how wonderful it will be to see your old friends, so this is a perfect way to start. Both Leah and Phil have your safety at heart, so the event will be organised in the following way:-
There will be 2 sittings, the first starting at 1pm and the second starting at 3.15pm.
There will be 30 people invited to each session with the session ending 1.5 hours after it started.
We need a gap between sessions to re-sanitise seats etc
Sadly, should the weather be bad on the day, the event will not be moved inside, it will be cancelled. If you would like to attend, please email and John will add your name to the list and confirm your space and details asap.
Please email John to attend the Tea & Cake get together
---
What can I share with you today?
---
FOOD / SHOPPING
Thank you to everyone who has forwarded their wonderful support and comments to me regarding the Food Bank Project organised by Covent Garden Community Centre / 7 Dials Club. It is really gratifying to hear that so many people are benefiting from the service:
Foodbank – We are flexible with regards to who we can help. If you fit the following criteria, please register.
Self Isolation due to symptoms
Isolation due to vulnerable or shielded status
Income reduction because of lockdown & crisis measures
Income reduction while waiting for benefits to arrive
Homeless
---
Just a reminder. If you (or know of anyone) who cannot go out because they are vulnerable, self isolating or for any other reason and need help with food etc.
Assistance can be found on the government web page. The form is rather long, but is fairly straightforward. If you (or know of anyone who needs support) please let us know.
---
ART & CULTURE
From Chris Barlow: The National Gallery. The Assassination of Saint Peter Martyr.
Hear opposing views about one painting and decide where you stand. Curators decide what you see on the walls of the National Gallery. You might not always agree with their choices or the history of art they tell. In these sessions, National Gallery educators voice opposing views about one painting, and give you an opportunity to make up your own mind.
---
From Alex G: Writing Sessions with Fitzrovia Centre.
Ever wanted to try your hand at poetry or memoir writing?
Fitzrovia Centre has the incredible privilege of introducing two amazing writers to our users who are running free writing sessions for the community.
Poetry Reading & Writing Sessions with Yvonne Green – Sundays (Starting July 12th) at 15:00 – 16:00
Memoir & Life Writing Workshop with Emma Claire Sweeney. Mondays (July 13th, 20th, 27th, August 3rd) at 17:00 – 18:30
Please email communication@fitzroviacentre.org with the course you are interested in (or both!) to register.
---
ZOOM WORKSHOPS
A summary of our current weekly timetable
Every Monday morning (11.00 – 11.45) – Flamenco with Sam
For full details please email Sam: info@flamencoshow.co.uk
——————–
Every Monday evening (18.00pm – 18.45pm) – Retro aerobics
For full details please email Christine: christinescoker@gmail.com
——————–
Every Tuesday morning(10.30 – 10.15) – Meditation with Marcos
For full details please email Marcos: m.viliotti@btinternet.com
——————–
Every Tuesday afternoon (14.00 – 15.00) – Queens Gallery Workshop
This week, Inside Clarence House. Dan Hudson will lead us on a fascinating tour of the collections and history of Clarence House, which stands beside St James's Palace. Clarence House was built between 1825 and 1827 to the designs of John Nash for Prince William Henry, Duke of Clarence. Today Clarence House is the official London residence of The Prince of Wales and The Duchess of Cornwall.
Please email John for the link
——————–
Every Wednesday Morning (10.45 – 11.30) – Pilates with Rosie
For full details please email: rosysanders@hotmail.com
——————–
Every Thursday Morning (10.30 – 11:15) – Yoga with Marcos
For full details please email Marcos: m.viliotti@btinternet.com
——————–
Every Thursday Afternoon (14.00 – 15.00) – Queens Gallery Workshop
Dawn Purkiss will be leading us in a fascinating study of paintings held within the Royal Collection. Dawn will help us de-mystify a painting teaching us how to 'read' an art work. She will also encourage us to consider extending our studies to objects found at home via art, drama or photography etc.
Please email John for the link
——————–
Every Thursday evening (19.00 – 19.45) Conversational French with Constantin
This social class will teach you the basics and fundamentals of the french language, and enable you to practice your new learned skills with your colleagues and teacher(s) in the class. The classes are conducted on a powerpoint presentation for guidance and explanation, and then we utilise the multiple slides to interact amongst each other in the class.
For full details please email Constantin: constantin.zavvos@gmail.com
——————–
** Please note that our Sunday Social with Amber will resume again on the 18th July as Amber is on annual leave.
** is there a Zoom class that you would like me to arrange? Please send me an email with your suggestion.
---
INFORMATION
From Stephen (Age UK Westminster)
Digital Inclusion – Digital Security Presentation by 3Discovery –
Friday 10th July 2.00pm – 4.00pm
A very appropriate topic presented by Gareth Scott of 3Discovery. Since the Coronavirus outbreak we have seen an increased number of Scams. They include scams involving the TV Licence, Coronavirus testing kits, Broadband and the HMRC. Be prepared for these scams and learn how to protect yourself from being targeted.
This session will be via ZOOM. If you would like to attend:
Please contact Souad Abdellaoui:
Email: souad.abdellaoui@ageukwestminster.org.uk
Tel: 07903 255384
---
From Sophie G: The Royal Parks
Lots of wonderful resources and information to read about.
Including: Birds in the Royal Parks (Identify common birds of The Royal Parks and see if you can spot them). Make a Balcony Allotment: Self-watering pots, If you often forget to water your plants then have no fear, follow this guide to make your very own self watering pots.
For more information: https://www.royalparks.org.uk/learn/learn-online
---
POETRY CORNER
From Janet Am: Burnt Norton (No. 1 of 'Four Quartets') by T.S. Eliot.
Burnt Norton is the first poem of T. S. Eliot's Four Quartets. He created it while working on his play Murder in the Cathedral and it was first published in his Collected Poems 1909–1935 (1936).
The poem's title refers to the manor house Eliot visited with Emily Hale in the Cotswolds.
Please click on the link to listen to the beautiful monologue by Janet
---
LIGHTER SIDE OF LIFE
From Agatha A – Smiles for the day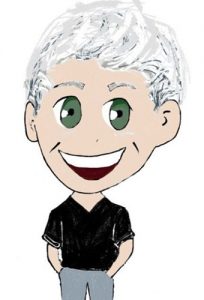 "Better to remain silent and be thought a fool than to speak out and
remove all doubt."
Abraham Lincoln
"Light travels faster than sound. This is why some people appear bright until you hear them speak."
Alan Dundes
"Men marry women with the hope they will never change. Women marry men with the hope they will change. Invariably they are both disappointed.
Albert Einstein
That's all for now!
You can contact me on 07759 646507 in case of an emergency
Be safe
John
---