Monday 6th July 2020 – Day One Hundred & Four
Good morning, do hope that your weekend was a good one.
James and I celebrated by going to Tesco together! He wasn't particularly impressed, but it was a huge step. As we walked, we both remarked how busy it was, with may restaurants and cafes opened and people sitting outside – slowly but surely, life is returning to normal. People were getting together and socialising again…
With that in mind:


Leah (Phoenix Garden) and Phil (7Dials) would like to invite you to a "Social Distance Afternoon Tea and Cake get together" on
Friday 14th August at Phoenix Garden
So many of you have mentioned how wonderful it will be to see your old friends, so this is a perfect way to start. Both Leah and Phil have your safety at heart, so the event will be organised in the following way:-
There will be 2 sittings, the first starting at 1pm and the second starting at 3.15pm.
There will be 30 people invited to each session with the session ending 1.5 hours after it started.
We need a gap between sessions to re-sanitise seats etc
Sadly, should the weather be bad on the day, the event will not be moved inside, it will be cancelled. If you would like to attend, please email and John will add your name to the list and confirm your space and details asap.
Please email John to attend the Tea & Cake get together
---
What can I share with you today?
---
FOOD / SHOPPING
Thank you to everyone who has forwarded their wonderful support and comments to me regarding the Food Bank Project organised by Covent Garden Community Centre / 7 Dials Club. It is really gratifying to hear that so many people are benefiting from the service:
Foodbank – We are flexible with regards to who we can help. If you fit the following criteria, please register.
Self Isolation due to symptoms
Isolation due to vulnerable or shielded status
Income reduction because of lockdown & crisis measures
Income reduction while waiting for benefits to arrive
Homeless
---
Just a reminder. If you (or know of anyone) who cannot go out because they are vulnerable, self isolating or for any other reason and need help with food etc.
Assistance can be found on the government web page. The form is rather long, but is fairly straightforward. If you (or know of anyone who needs support) please let us know.
---
ART & CULTURE
From Mark L: Royal College of Music.
Victor Maslov: Rachmaninov Études-Tableaux, Op 39 nos 1 & 2.
Performing for RCM Open Day guests in 2018, Victor Maslov gives a poignant performance of Rachmaninov's troubled, beautiful work. The music was composed in 1917, the year of the Russian Revolution and the Rachmaninov's self-imposed exile
From Theresa K:
Victoria and Albert Museum. Conservation: Flowers in a Glass Vase painting.
Flowers in a Glass Vase is a beautiful still life painted by the Dutch artist Jacob van Walscapelle in 1667 — the earliest known signed work by this artist.
---
From Helen: One Voice Campaign.
The impact of the coronavirus epidemic on businesses and jobs is becoming all too obvious now.
Many people connected with the Performing Arts of the particular difficulties they are going through, and I understand that former employees across all the Arts have had to join the long list of people accessing food banks.
A large financial boost is needed from government to avoid this disaster.
As Rishi Sunak will be making another important financial statement on Wednesday, it is vital that as many people as possible show their support by signing the 'One Voice' petition below which has been set up by music director and singing teacher, Sam Evans, as a first stage of his campaign.
Click on the link www.onevoicecampaign.org to sign up and show your support
Send it to your friends, and ask them to do the same. This is the only way we can get heard.
---
ZOOM WORKSHOPS
A summary of our current weekly timetable
Every Monday morning (11.00 – 11.45) – Flamenco with Sam
For full details please email Sam: info@flamencoshow.co.uk
——————–
Every Monday evening (18.00pm – 18.45pm) – Retro aerobics
For full details please email Christine: christinescoker@gmail.com
——————–
Every Tuesday morning(10.30 – 10.15) – Meditation with Marcos
For full details please email Marcos: m.viliotti@btinternet.com
——————–
Every Tuesday afternoon (14.00 – 15.00) – Queens Gallery Workshop
This week, Inside Clarence House. Dan Hudson will lead us on a fascinating tour of the collections and history of Clarence House, which stands beside St James's Palace. Clarence House was built between 1825 and 1827 to the designs of John Nash for Prince William Henry, Duke of Clarence. Today Clarence House is the official London residence of The Prince of Wales and The Duchess of Cornwall.
Please email John for the link
——————–
Every Wednesday Morning (10.45 – 11.30) – Pilates with Rosie
For full details please email: rosysanders@hotmail.com
——————–
Every Thursday Morning (10.30 – 11:15) – Yoga with Marcos
For full details please email Marcos: m.viliotti@btinternet.com
——————–
Every Thursday Afternoon (14.00 – 15.00) – Queens Gallery Workshop
Dawn Purkiss will be leading us in a fascinating study of paintings held within the Royal Collection. Dawn will help us de-mystify a painting teaching us how to 'read' an art work. She will also encourage us to consider extending our studies to objects found at home via art, drama or photography etc.
Please email John for the link
——————–
Every Thursday evening (19.00 – 19.45) Conversational French with Constantin
This social class will teach you the basics and fundamentals of the french language, and enable you to practice your new learned skills with your colleagues and teacher(s) in the class. The classes are conducted on a powerpoint presentation for guidance and explanation, and then we utilise the multiple slides to interact amongst each other in the class.
For full details please email Constantin: constantin.zavvos@gmail.com
——————–
** Please note that our Sunday Social with Amber will resume again on the 18th July as Amber is on annual leave.
** is there a Zoom class that you would like me to arrange? Please send me an email with your suggestion.
---
HEALTH
From Declan: Chair Based Supple Strength Yoga Session.
Join Declan for a Chair Based Yoga Session focusing on stretching the body and improving flexibility.
---
From Rose T: 'Lockdown Meditation'
Dealing with the effects & stress of Corona.
One of the reasons we practice regular daily meditations (even if its just 5 mins a day), is to strengthen our mental ability to deal with adversity and challenging situations.
---
POETRY CORNER

From Janet Am: "Cargoes by John Masefield"
Cargoes is perhaps the most well-respected of John Masefield's shorter poems and, like a great many of his poems and prose works, pertains to ships.
Masefield began a love-hate relationship with ships and the sea when he took his first and only overseas voyage as a teenager.
Please click on the link to listen to the beautiful monologue by Janet
---
LIGHTER SIDE OF LIFE
Nigel M: – Smiles for the day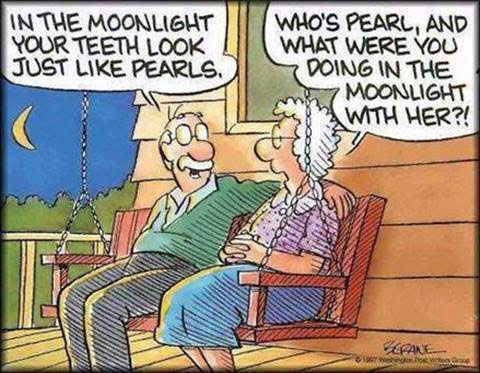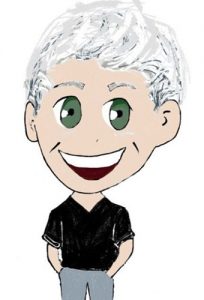 Quote of the day (from Jerry):
"Always forgive your enemies, nothing annoys them so much"—
Poet and playwright Oscar Wilde

* My thanks to Celia who drew the above Chibi character of me.
---
That's all for now!
You can contact me on 07759 646507 in case of an emergency
Be safe
John
---