Tuesday 27th October 2020
Good morning all,
I hope your week is going well so far.
Our Christmas parties are filling up fast – we have received 50 responses in the last 48 hours, so do please contact Amber or myself if you wish to be added to the list.
Update! – Please note that our Christmas Lunch on Thursday 17th December IS NOW FULL. If you have not already booked a space, please be aware that there is a waiting list. We do have space on our second lunch on the following day: Friday 18th.
Please find our mid-week update with a summary of regular and special activities.
Please do contact us if you need a food parcel, CCGG @7Dials can provide you with a free food package each week. If you need help with shopping or medication collection, do let us know and we will do our best to organise a volunteer.
Helping people to get online is another priority for us, and we are putting together a pool of volunteers as well as fund raising for tablets and dongles to lend to people on long term loans.
LIST OF ALL REGULAR DRAGON HALL ACTIVITIES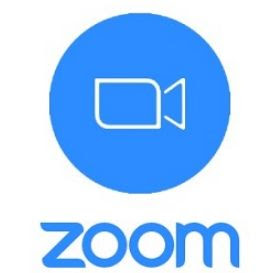 WEEKLY ZOOM ACTIVITIES
MONDAY
9.30 – 10.30 Line Dancing
11.00 – 12.00 Flamenco
TUESDAY
10.30 – 11.30 Meditation
WEDNESDAY
18.30 – 19:30 (from the 4 November)
Guitar Lessons
THURSDAY
14:00 – 15:00 Queens Gallery Workshop
19:00 French Conversation

WEEKLY IN PERSON SESSIONS
WEDNESDAY
10.30 – 11:15 Yoga with Marcus (Venue Dragon Hall)
– CURRENTLY FULL – PLEASE CONTACT TO BE ADDED TO WAITING LIST
11.30 – 12.30 Pilates with Rosy (starting Wednesday 21st at Dragon Hall)
– CURRENTLY FULL – PLEASE CONTACT TO BE ADDED TO WAITING LIST
THURSDAY
10.00 – 12.00 1-1 Tablet Workshop (Venue Phoenix Garden)
– CURRENTLY FULL – PLEASE CONTACT TO BE ADDED TO WAITING LIST
SPECIAL & FORTHCOMING EVENTS
Lunch Club at CGCC @7Dials (12.30 – 2.45)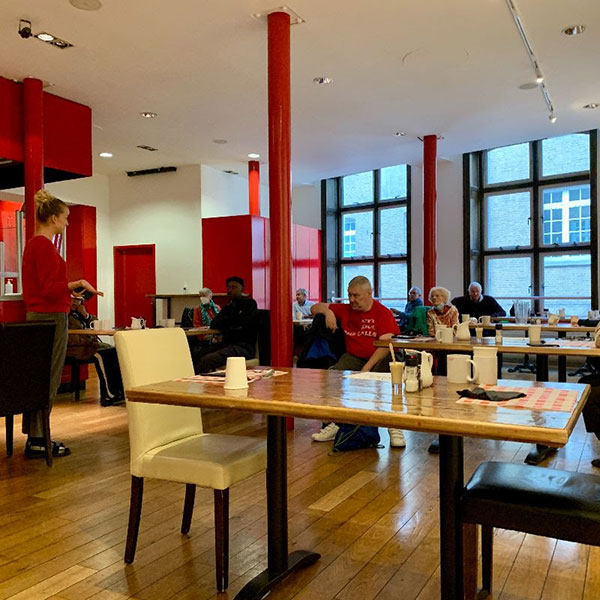 This week's talk will be by Chris Barlow, "Opera in 10 Emotions" – Continuing on from Chris's previous talk we look at what Opera does so well, as the music swells we are swept away by a storm of emotions from Love to Revenge via Sacrifice and Obsession.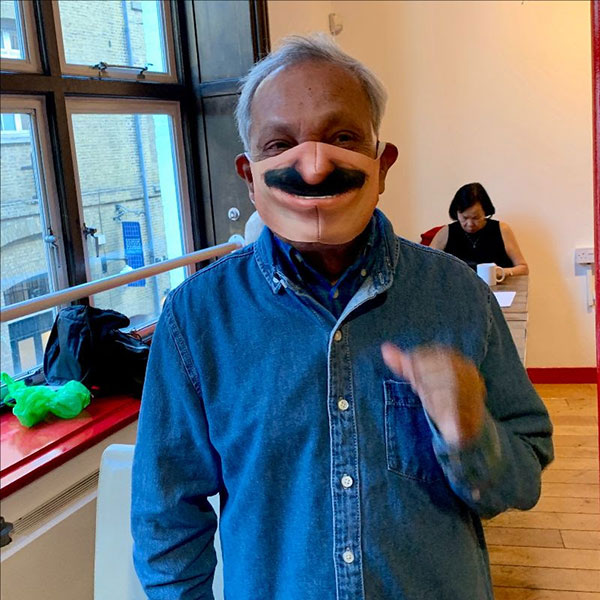 I am taking bookings for this week's lunch (8 spaces available). Masks must be worn at all times (except of course when eating) and do not need to be as scary as the mask that Sarath is currently modeling in the picture above.
This week's menu: Roast Turkey with all the trimmings followed by profiteroles.
Thursday 29th October – The Red Stripe Band trio LIVE
The Red Stripe Band trio will be broadcasting LIVE from their studio in London EXCLUSIVELY for the West End Community Trust bringing you a happy mix of rock n roll and boogie woogie!
The event is completely FREE and we have teamed up with Laithwaite's Wine to give away a FREE bottle of wine to each of the first five people in the waiting room (to be delivered after the event)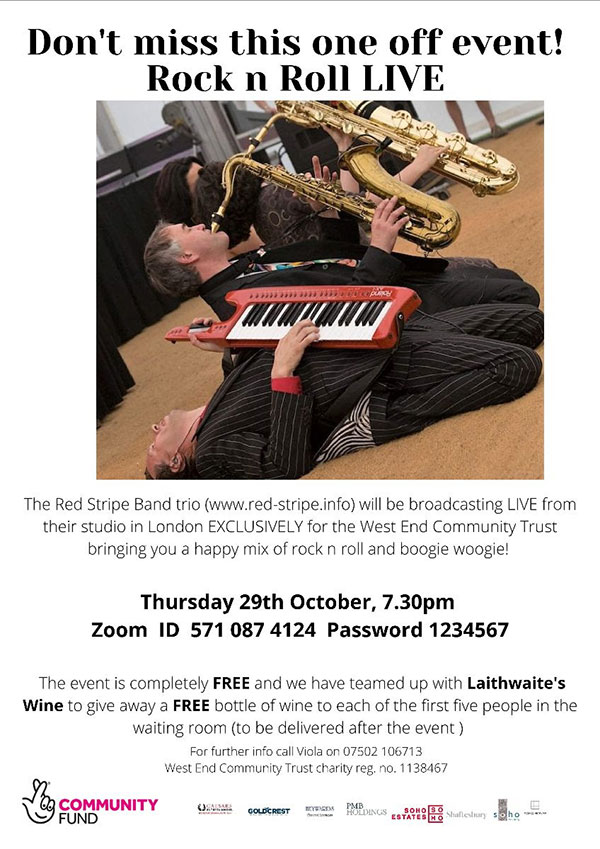 Tuesday 3rd November – Camden Adult Community Learning, a jewellery class
Starts at 13.30
I have organised, with Camden Adult Community Learning, a jewellery class with Beverly Sel. This will take place from Tuesday 3rd November for six weeks, starting from 1:30. Please note that I have only TWO spaces.
---
Wednesday 4th November – Coffee and Tour of the British Museum
14.00 – 15.00 (British Museum)
Join Amber and/or myself for an informal tour and coffee at the British Museum. Please note the tour is a general admission not for a special exhibitions. But an opportunity to get out and meet with a small group of people safely.

---
Thursday 5th November – Musical Afternoon with Sarah Vista
1:30 – 2:30 (CGCC @ 7Dials)

Join us for a friendly, informal and inclusive discussion to celebrate how music, classic movies & memories affect our lives and connect us all…" Featuring a short acoustic musical performance of classic pieces by the likes of Julie London, Peggy Lee & an original composition by Sarah Vista.
---
Friday 6th November – Two Temple Place Tour
11:30 – 13:30: 2 Temple Place Tour (currently full)
---
Wednesday 11th November – Museum of London Tour
11:00 – 12.00
Chris Barlow's Walk and Talk Tour: Museum of London (1 Space left)
---
THURSDAY 12th November – Desert Island Discs
1.30 – 2.30 (CGCC @ 7 Dials after lunch)
Social afternoon, where members choose their favourite song and share with everyone why it means so much to them.
---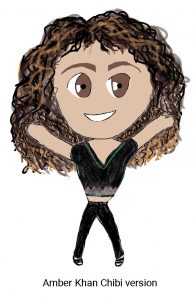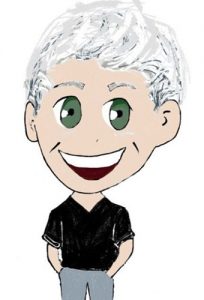 ……….or you can reach me either at john@dragonhall.org.uk or 07759 646507 in case of an emergency. 
Be safe – and remember to laugh at the little things!