Good morning all, how is your weekend going so far?
What a busy week we've had! Many of our classes continue online and have been growing in size. It is good to see that many of you are opening up to the idea of online workshops.
At the beginning of the lockdown, John and I thought it would all be over in a few months. But as time has gone on and Covid-19 talk becomes a part of our daily language, we all have learned to adapt. I must say, we are very proud of how tech-savvy some of you have become!
We are continuing our current workshops and developing new ones to fit your interests. If you'd like to join one (online or in-person), please get in touch.
Amber & John
TWO TEMPLE PLACE TOUR

Friday's social distanced tour of Two Temple Place was a tremendous success.
Our thanks to Rebecca Hone, Head of Exhibitions, for providing such a rich, insightful talk on the history of late Victorian mansion built by William Waldorf Astor on the Embankment. Astor had emigrated to England in 1891 as, arguably, the richest man in the world and no expense was spared when work began on Two Temple Place in 1892.
Our next tour of Two Temple Place is full, however, I am hopeful to arrange a return visit early in the new year.
For those of you who are starved of some cultural education and enjoy a small group visit, plus a cup of coffee, I have one space left for Chris Barlow's Walk and Talk tour of The Museum of London on Wednesday 11th November. Contact us for more details.

Despite evidence to the contrary, Christmas has not yet been cancelled! Thanks to all the hard work by Phil at CGCC @7Dials, two Christmas lunches will be on offer this year.
The lunches will take place on Thursday 17th & Friday 18th December. To comply with current social distancing regulations, numbers will be limited, to ensure the safety of members, volunteers and staff.
For full details and a ticket please contact Amber or John.
Please note to secure a space, a ticket must be purchased before Friday 27th November. 
MEMBER SPOTLIGHT
Tricia recently went to Regents Park. While she was there she took several pictures. She wanted to share some from the Frieze Scultures show that she saw while there.
LOCKDOWN EXPERIENCE
Doreen Howells shares how her experience with doctors has been throughout the lockdown…
I haven't had much free time recently as I have been troubled by toothache and visited both my dentist and my doctor, and then the Royal Free Hospital's Dermatology Dept, which all took time. I am telling you this because I understood from all the information we are bombarded with that seeing a doctor or dentist would be difficult. This was not so in my case, although it did mean a few phone calls before actually being given an appointment. The hospital appointment also came quickly – as did the result of the biopsy that took place. I mention this because I wasted time thinking getting these appointments would be very difficult and time-consuming and perhaps my experience will help others to get help before they suffer more pain and anxiety as I did.
It is not all and gloom however, my daughter is also retired and is a member of many museums, etc. and we often visit those that are open and I find this very helpful in relieving the feeling of isolation that can creep in.
Thank you for sharing Doreen!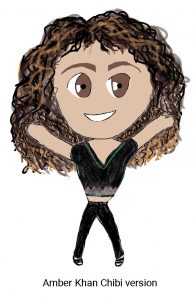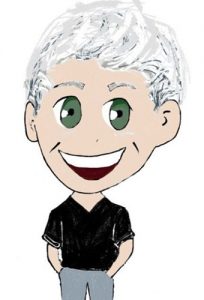 ……….or you can reach me either at john@dragonhall.org.uk or 07759 646507 in case of an emergency. 
Be safe – and remember to laugh at the little things!