Good morning all – how has your week been?
Hopefully not too stressful and that your weekend so far is a good one. For me the week has been a blur, there has been so much to do.
I am grateful to all our volunteers (and Amber) who helped out on Thursday afternoon and delivered food parcels. So many people are needing our support and Phil and his team at 7Dials @ CGCC are working flat out to make sure that the essentials and staple food are being provided.
WHAT CAN I SHARE WITH YOU TODAY?
From Dragon Hall: Christmas Lunch
"…today was like being in a very special place indeed…" So remarked Glen Walford, a local Camden resident. A wonderful introduction to our latest video on our YouTube Channel. Glen was commenting after our Christmas lunch last year.
Sadly it was the only one we were able organise before lockdown, but we are determined to get our members together this year for a special event. Please view our video, like it and share it – YOUR support means so much to us.

From Sue V:
Hunt for fake vaccine fraudster who injected woman, 92, in Surbiton.
Could all members please be aware that vaccines are free via the NHS. Sadly there was a disturbing incident where a 92-year-old woman in London was charged £160 for a fake injection. The NHS will contact people for their vaccine.
They have lists of all of the eligible patients and are proactively monitoring uptake. Where people have not received a vaccine, NHS staff will be following up with individuals directly and multiple times as required.

Your Photos
Over the last few weeks a number of you have shared with me some of the photos that you have taken with your camera, smartphone and tablet. Here is a new regular feature; "your photos".
These are some of the many photos that David K took on his visit to Kew Gardens earlier this year, what a collection, thank you for sharing David.
From Karen J: Finding Hope
It's in times like these that we have to dig deep and find hope. Find good things to look forward to and find the bright spots in your day, no matter how small they may seem.
Dig deep and fill yourself with hope. Then the anxieties, concerns and fears will begin to dissolve, and calm, confidence and trust will begin to grow.
Covent Garden Food Bank
Please do contact us if you need a food parcel – CCGG @7Dials can provide you with a free food package each week.
If you need help with shopping, collecting medication or just want someone to talk to by phone – please let us know. You can contact Amber at amber@dragonhall.org.uk or you can reach John either at john@dragonhall.org.uk or 07759 646507 in case of an emergency.
Can You Help Dragon Hall Trust?
Your donation will support vulnerable members of our communities with food via Covent Garden Food Bank, calls via the phone support line and assistance to get online for those who are digitally disadvantaged.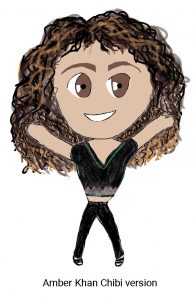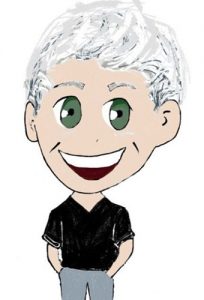 ……….or you can reach me either at john@dragonhall.org.uk or 07759 646507 in case of an emergency. 
Be safe – and remember to laugh at the little things!