Thursday 6th January 2022
Good afternoon all,
Like me, many of you want to get fit in 2022 and lose that 'Covid' Belly… I organise a number of exercise classes, so I thought I would share with you some details of our Yoga Class
ARE YOU AFRAID OF YOGA? DON'T BE!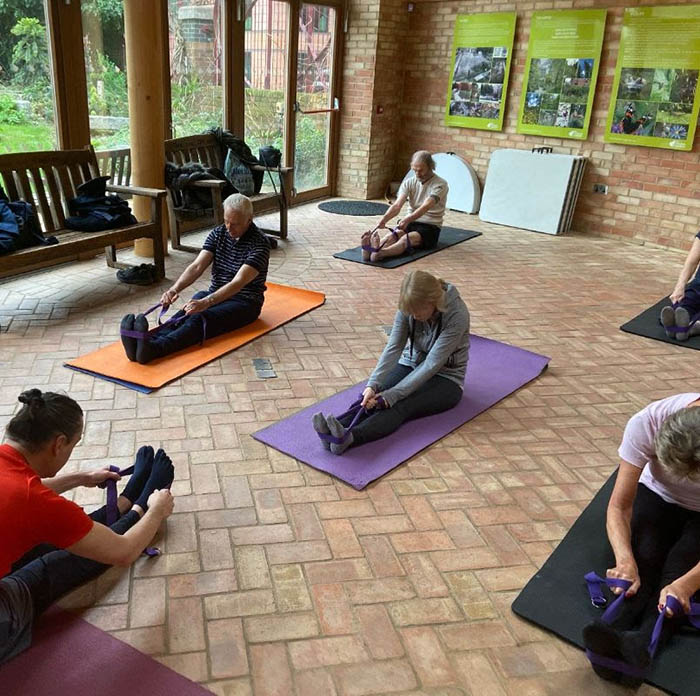 If you are, then you are not alone, and I'm not surprised! To be honest, I was afraid to start practicing yoga, as the videos and people I saw practicing yoga were 'scary'… they were so athletic, supple and bendy that I felt that no way I could do those positions. It took me a few attempts to go to a class and I found a teacher who was supportive and reassured me that you didn't need to be a gymnast to be able to practice yoga. You just needed to follow your breath and allow the body to refine each pose to the best of its abilities over a period of time.
Fast forward a few years and there I am – a yoga teacher who is still unable to do some (or a lot) of the very advanced poses (asanas), but what I have learned is to experience the sensation to get to the asanas. The relationship between moving the body to ways that you don't normally do, and the feedback you get from the body from these asanas/movements makes your practice very effective. A vital point when practicing yoga is to be gentle to yourself and not get frustrated with things that you cannot do, but work within the limitations of the body to feel a connection and breathe with the movement. In doing so, you will feel great and begin to experience your body in a better, more free way.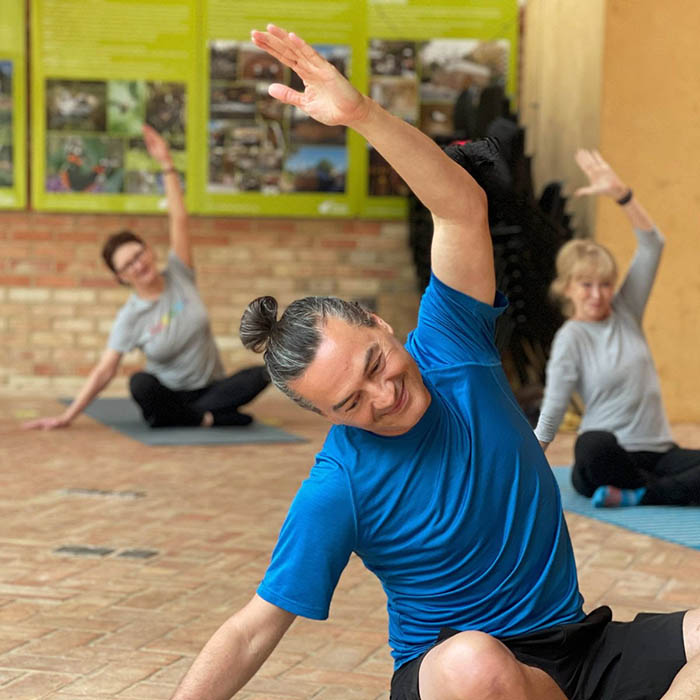 Teaching at the Dragon Hall has been a great experience to explore how we can practice in a very light and fun way. I always say to new students: if you can lay on the mat and breathe, the rest comes together naturally. With each asana we do, there are levels from the very basic to the more advanced and together we will always stop at a level that is comfortable to you. I try as much as possible to support people and help them to feel they are able to achieve some body workout at their level and, mostly important to just enjoy it and have a relaxing time at the end of the practice.
If you are still afraid of yoga, I'd urge you to have a go once before ruling it out completely as an impossible practice. I'm here to help you to find your pace and have some light-hearted experience that will improve your breathing, stamina and wellbeing.
Go on! Add yoga to your New Year's resolution list. I'm sure you won't be disappointed.
Marcos Viliotti is a fully qualified yoga instructor trained by YMCA since 2017. The Yoga class takes place at Dragon Hall every Wednesday morning from 10am to 11am. For a free taster session, please email me. Please note that you will need to bring your own mat and a bottle of water.

And Finally…
If you need to contact me, please contact me only on this mobile number 07759 646507.
Please do not visit me at Dragon Hall. I work at different venues throughout the week and I might not be there.
It is essential that all events/workshops or classes are booked in advance. Dragon Hall is still following social distancing guidelines and most sessions are now fully booked. If you would like to attend an event, please ALWAYS contact me beforehand.
Please note that all payments for classes are paid online via our website. If you have any difficulty with this, I am happy to assist. But again, this must be done beforehand and booked with me.
Thank you for your support and cooperation.
Can You Help Dragon Hall Trust?
Your donation will support vulnerable members of our communities with food via Covent Garden Food Bank, calls via the phone support line and assistance to get online for those who are digitally disadvantaged.
2021 Christmas lunch video:
Contact Us
Please do contact us if you need a food parcel – CCGG @7Dials might be able to provide you with a free food package each week. If you need help with shopping, collecting medication or just want someone to talk to by phone – please let us know.
You can reach me either at john@dragonhall.org.uk or 07759 646507 in case of an emergency.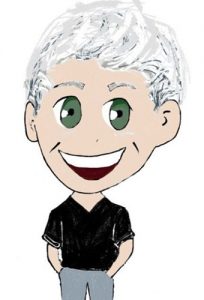 Contact John at john@dragonhall.org.uk or 07759 646507 in case of an emergency. 
Be safe – and remember to laugh at the little things!