Saturday 8th January 2022
SATURDAY UPDATE
Good morning all,
How has your week been? Christmas and New Year are a distant memory for me, and I am now looking forward to organising events and activities over the next few weeks and months.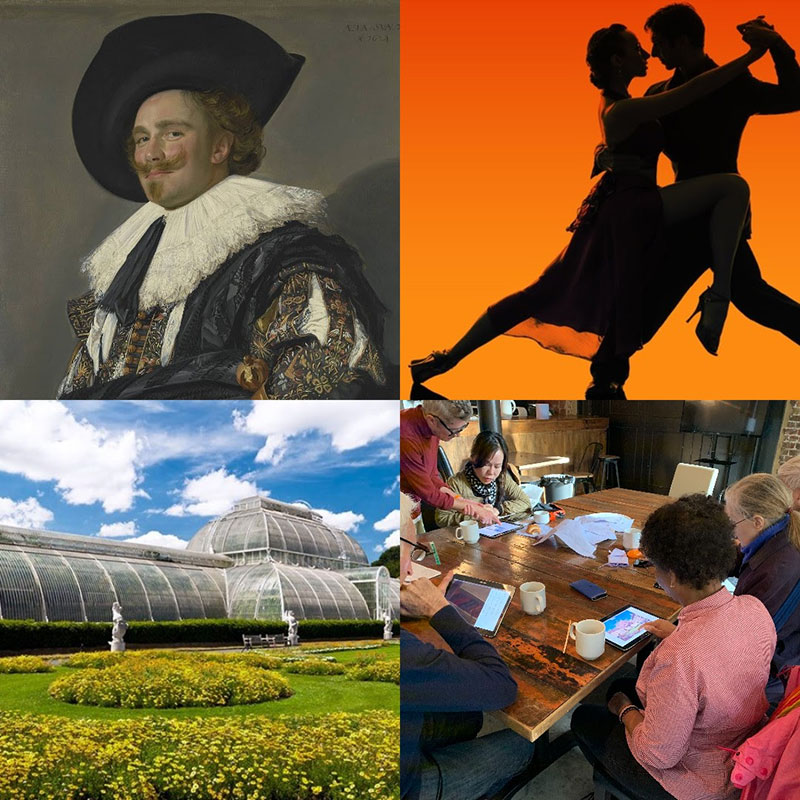 Wednesday 12th January 10:15 – 11:15
Free tour of the Frans Hals exhibition at the Wallace Collection.
The Wallace Collection have offered me 8 tickets for another private viewing. If you are interested in going please let me know this weekend.
Wednesday 12th January 14:00 – 15:00
An introduction to the Royal Collection (by Zoom)
The Royal Collection is one of the largest art collections in the world. Running to more than a million objects, it is a unique and valuable record of the personal tastes of Kings and Queens over the past 500 years. Who are the most important royal collectors and what works of art caught their eye?
Email me for the link
Friday 14th January 11:30 – 14:00
Lunch at 7Dials Club
Karol our amazing chef is back! Karol will be making a Chilli, served with rice & garlic bread (there will be a veggie chilli also). Cheesecake for dessert.
Cost £3.00 by card. Booking essential by Tuesday evening.
Sunday 16th From 11:00 (Full)
Free entry to Kew Gardens
Blow away the cobwebs and start the new year with a visit to the ever-popular Kew Gardens. It may be cold but the Gardens are still thriving with winter greenery. Take a stroll down Holly Walk near the Temperate House to see one of Europe's most comprehensive holly collections, planted in 1874.

REGULAR EVENTS
Monday
9:30 – 10:30: Line Dancing (Zoom Full – starts 17th January)
Tuesday
10:00 – 12:00: Jewellery Class (Full – starts 20th January)
Wednesday
10:00 – 15:00: One-to-one advice from Age UK
10:15 – 11:15: Yoga
11:45 – 12:45: Pilates
18:00 – 19:00: French Conversation (Zoom – starts 20th January)
Thursday
10:00 – 13:00: one to one digital advice
11:15 – 12:15: Flamenco
13:00 – 15:00: Digital Photo Class (starts 20th January)
Friday
11:00 – 12:30: Coffee Morning
12:00 – 14:00: Lunch Club
17:00 – 18:00: Belly Dancing (Zoom starts 14th January)

And Finally…
If you need to contact me, please contact me only on this mobile number 07759 646507.
Please do not visit me at Dragon Hall. I work at different venues throughout the week and I might not be there.
It is essential that all events/workshops or classes are booked in advance. Dragon Hall is still following social distancing guidelines and most sessions are now fully booked. If you would like to attend an event, please ALWAYS contact me beforehand.
Please note that all payments for classes are paid online via our website. If you have any difficulty with this, I am happy to assist. But again, this must be done beforehand and booked with me.
Thank you for your support and cooperation.
Can You Help Dragon Hall Trust?
Your donation will support vulnerable members of our communities.
2021 Christmas lunch video: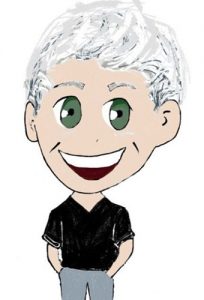 Contact John at john@dragonhall.org.uk or 07759 646507 in case of an emergency. 
Be safe – and remember to laugh at the little things!