SUNDAY UPDATE
Good morning all – I hope your Sunday is going well so far!
You can leave me a message on Whatsapp.
My Mobile number is: 07759 646507
My email address is: john@dragonhall.org.uk


TWO TEMPLE PLACE TOUR &
FREE WORKSHOPS
Tour: Friday 8th July 2022 at 2:15pm
Workshops: from Monday 18th July – Monday 22nd August, from 10.30am – 12pm.

For those of you who may not know, Two Temple Place is a dazzling neo-gothic gem on Victoria Embankment, commissioned by William Waldorf Astor in the 1890s. Astor emigrated to England from America in 1891 as, arguably, the richest man in the world, he spared no expense when work began on Two Temple Place in 1892. The building now provides us with a vivid narrative of his life and the endeavour of the remarkable craftspeople who shaped it.
During the summer, Two Temple Place have offered Dragon Hall the following wonderful offers:
Firstly, a tour of the building and refreshments afterwards.
This will take place on Friday 8th July at 2:15pm
Secondly, a free series of workshops which will include:
Printmaking – inspired by the carvings and textures around the building.
Portraiture Workshop – looking at the figures carved in the Great Hall and working with a facilitator to create their own portraits.
Clay Workshop – creating mythical and grotesque figures from clay, again inspired by the building.
These workshops will take place from Monday 18th July – Monday 22nd August, from 10.30am – 12pm.
If you would like to book for any or all of the workshops, please email me asap

Regular Classes
Monday
09:00 Line Dancing (On Zoom £1 per class)
11:00 – 13:00 Badminton (Free)
Wednesday
10:00 – 11:00 Yoga (£5.00)
11:15 – 12:15 Pilates (£5.00)
Thursday
10:00 – 12:00 Free drop Digital Workshop by Camden (Free)
11:15 – 12:15 Flamenco (£3.00)
13:00 – 15:00 Badminton (Free)
13:00 – 15:00 Digital Photo Class (3 Spaces)
Friday
10:00 – 11:00 Tai Chi (Zoom)
10:00 – 12:00 1-1 Digital Support (appointment only) (Free)
12:00 – 14:00 Lunch Club (£3.00)
17:00 – 18:00 Latin Dancing (Zoom)
---
You can also leave a message on Whatsapp.
My Mobile number is 07759 646507

Forthcoming Activities
JUNE
Saturday 25th – 18:00: British Museum Exhibition: Stonehenge (Full)
JULY
Wednesday 6th: 14:00 – 15:00 Royal Collection Zoom Talk
Friday 8th: 11:00 – 12:00 Tudor Allen Historical Talk
Wednesday 13th: Coach outing to Brighton (Full)
Wednesday 20th: 12:00 Reduced entry to London Zoo (Full)
---
You can also leave a message on Whatsapp.
My Mobile number is 07759 646507

And Finally…
If you need to contact me, please contact me only on this mobile number 07759 646507.
Please do not visit me at Dragon Hall. I work at different venues throughout the week and I might not be there.
It is essential that all events/workshops or classes are booked in advance. Dragon Hall is still following social distancing guidelines and most sessions are now fully booked. If you would like to attend an event, please ALWAYS contact me beforehand.
Please note that all payments for classes are paid online via our website. If you have any difficulty with this, I am happy to assist. But again, this must be done beforehand and booked with me.
---
---
Thank you for your support and cooperation.
Can You Help Dragon Hall Trust?
Your donation will support vulnerable members of our communities.
Friday Lunch Club – April 2022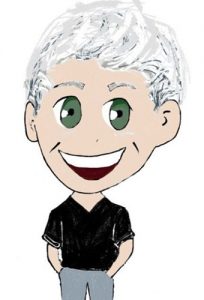 Contact John at john@dragonhall.org.uk or 07759 646507 in case of an emergency. 
Be safe – and remember to laugh at the little things!