MONDAY UPDATE
Good evening all, apologies for the delay in sending you this newsletter, the last few days have been a little bit busy. Please note that the LGBTQ tea dance has been postponed and that Thursday's digital classes have been moved from Phoenix Garden to Dragon Hall.
You can leave me a message on Whatsapp.
My Mobile number is: 07759 646507
My email address is: john@dragonhall.org.uk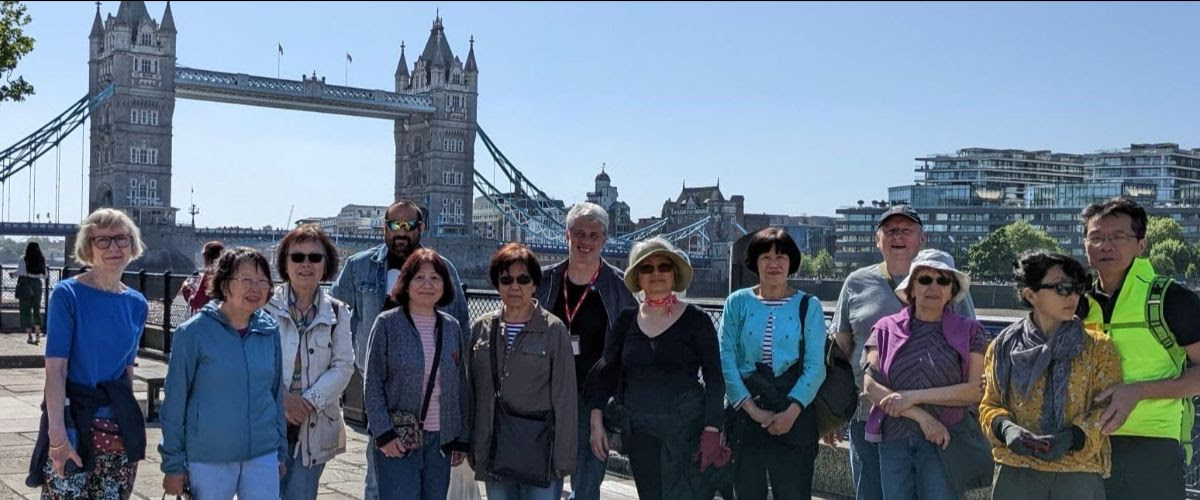 HEALTH WALK AROUND LONDON
Tuesday 28 June, 11:00 – 13:00
Our resident walking leader, Angela, is unable to make this month's walk. Please join Richard and myself for a healthy walk around London. On the 28th June, we shall be walking along the river thames and following the 28 bronze chimpanzees have appeared by the River Thames, a free public art trail to support conservation projects.

ROYAL COLLEGE OF MUSIC – Brass Ensemble
Wednesday 6th July, 19:30
Gustav Melander director/trumpet / RCM Brass Ensemble
Talented RCM brass players and renowned trumpet virtuoso Gustav Melander present a varied programme of music from the 20th and 21st centuries.
Join them as they explore significant works in the brass repertoire, from the reverent Pia memoria by Knut Nystedt, one of Norway's most celebrated composers, to Tomasi's theatrical fanfares, and Piazzolla's smooth tango melodies.
I can book six tickets at £2:00 each, but require confirmation of interest by tomorrow (Tuesday 21st).
Please email me if you would like a ticket.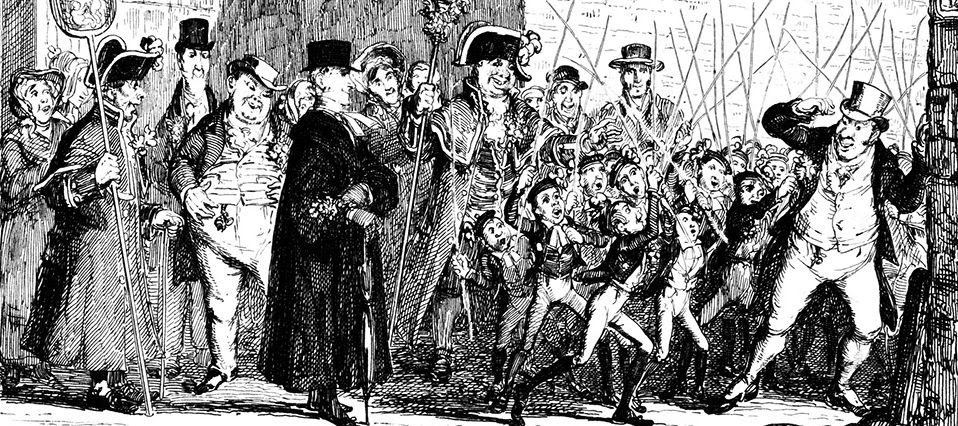 An Illustrated Historical Talk from Tudor Allen
Friday 8th July at 11:00
Beating the bounds, the ancient custom of walking the boundary of a parish or borough, is still observed today in some places in the country.
Tudor Allen, Senior Archivist at Camden Local Studies and Archives Centre, leads a virtual walk around the boundary of Camden, exploring the history to be found en route.
Please contact me if you would like to attend.
* Please note that the date has been changed from the 1st July
JULY SOCIAL TEA DANCE
Saturday 30th, 13:00 – 15:30
Join us for the last dance of the Summer, as Dragon Hall and Edurne take a welcome holiday!
Come along for an afternoon of music and dance, led by Vera the Diva. Edurne will lead the group in a couple of dance lessons and then the rest of the event is freestyle.
Cost just £3.50, including refreshments

Regular Classes
Monday
09:00 Line Dancing (On Zoom £1 per class)
11:00 – 13:00 Badminton (Free)
Wednesday
10:00 – 11:00 Yoga (£5.00)
11:15 – 12:15 Pilates (£5.00)
Thursday
10:00 – 12:00 Free Digital Workshop by Camden (Free)
11:15 – 12:15 Flamenco (£3.00)
13:00 – 15:00 Badminton (Free)
13:00 – 15:00 Digital Photo Class (3 Spaces)
Friday
10:00 – 11:00 Tai Chi (Zoom)
10:00 – 12:00 1-1 digital support (appointment only)
12:00 – 14:00 Lunch Club (£3.00)
17:00 – 18:00 Latin Dancing (Zoom)
---
You can also leave a message on Whatsapp.
My Mobile number is 07759 646507

Forthcoming Activities
JUNE
Saturday 25th – 18:00: British Museum Exhibition: Stonehenge (Full)
JULY
Wednesday 6th: 14:00 – 15:00 Royal Collection Zoom Talk
Friday 8th: 11:00 – 12:00 Tudor Allen Historical Talk
Wednesday 13th: Coach outing to Brighton (Full)
Wednesday 20th: 12:00 Reduced entry to London Zoo (Full)
---
You can also leave a message on Whatsapp.
My Mobile number is 07759 646507

And Finally…
If you need to contact me, please contact me only on this mobile number 07759 646507.
Please do not visit me at Dragon Hall. I work at different venues throughout the week and I might not be there.
It is essential that all events/workshops or classes are booked in advance. Dragon Hall is still following social distancing guidelines and most sessions are now fully booked. If you would like to attend an event, please ALWAYS contact me beforehand.
Please note that all payments for classes are paid online via our website. If you have any difficulty with this, I am happy to assist. But again, this must be done beforehand and booked with me.
---
---
Thank you for your support and cooperation.
Can You Help Dragon Hall Trust?
Your donation will support vulnerable members of our communities.
Friday Lunch Club – April 2022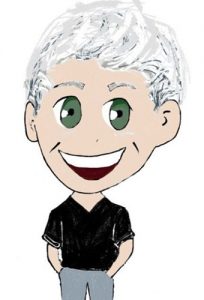 Contact John at john@dragonhall.org.uk or 07759 646507 in case of an emergency. 
Be safe – and remember to laugh at the little things!