SUNDAY UPDATE
Good morning all, I do hope that your weekend is going well. I am heading over to the British Museum soon, to meet some members for the Community Preview of Feminine Power: the divine to the demonic.
If you are free it would be great to join us for the talk on Friday (Free talk by Uswitch), numbers are low, so your support would be appreciated.
You can leave me a message on Whatsapp.
My Mobile number is 07759 646507

Free talk by Uswitch
Friday 20th May – 12:00
Are you financially challenged by the prevailing energy crisis and cost of living crisis? Do you require advice and support  to navigate your current situation? Please join Jean Graham, from Uswitch, who will talk about what support energy suppliers are offering; what help is being offered by the government and local councils, what to consider when fixed energy plans end and energy efficiency tips.
Please email me for more details.

Vera the Diva's Tea Dance
Saturday 28th May – 13:00 – 15:30pm
Join us for an afternoon of music and dance, led by Edurne. Edurne will lead the group in a couple of dance lessons and then the rest of event, is freestyle. Cost just £3.50, including refreshments
Deadline for booking Saturday 14th May (10 spaces)
Please email me for more details.

Monday
09:00 Line Dancing (On Zoom £1 per class)
11:00 – 13:00 Badminton (Free)
Tuesday
10:00 – 12:00 Jewellery Class
Wednesday
10:00 – 11:00 Yoga (£5.00)
11:15 – 12:15 Pilates (£5.00)
Thursday
10:00 – 12:00 Free Digital Workshop by Camden
10:00 – 12:30 1-1 Digital Inclusion support (Free)
11:15 – 12:15 Flamenco (£3.00)
13:00 – 15:00 Badminton (Free)
13:00 – 15:00 Digital Photo Class (3 Spaces)
Friday
10:00 – 11:00 Tai Chi (Zoom)
12:00 – 14:00 Lunch Club (£3.00)
17:00 – 18:00 Latin Dancing (Zoom)

And Finally…
If you need to contact me, please contact me only on this mobile number 07759 646507.
Please do not visit me at Dragon Hall. I work at different venues throughout the week and I might not be there.
It is essential that all events/workshops or classes are booked in advance. Dragon Hall is still following social distancing guidelines and most sessions are now fully booked. If you would like to attend an event, please ALWAYS contact me beforehand.
Please note that all payments for classes are paid online via our website. If you have any difficulty with this, I am happy to assist. But again, this must be done beforehand and booked with me.
---
---
Thank you for your support and cooperation.
Can You Help Dragon Hall Trust?
Your donation will support vulnerable members of our communities.
Friday Lunch Club – April 2022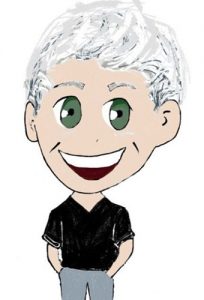 Contact John at john@dragonhall.org.uk or 07759 646507 in case of an emergency. 
Be safe – and remember to laugh at the little things!