TUESDAY UPDATE
Good afternoon everyone.
I have just been contacted by the Wallace Collection who are offering 8 free tickets for the following event:
A Mindful Tour of Dutch Landscapes
Monday 16 May, 11:00-12:00
This mindful tour starts with a short mindfulness practice before you look closely at the first painting. Audio headsets will allow you to hear live guidance comfortably as you move around the museum. You'll then be guided to practice mindful-looking approaches with a painting of your choice, before you gather together to reflect on your experience of being in the landscape of Dutch painting.
The Wallace Collection is located near Baker Street and Bond Street tube stations.
If you are interested in attending this FREE event, please email by tomorrow afternoon (11 May).
You can leave me a message on Whatsapp.
My Mobile number is 07759 646507

And Finally…
If you need to contact me, please contact me only on this mobile number 07759 646507.
Please do not visit me at Dragon Hall. I work at different venues throughout the week and I might not be there.
It is essential that all events/workshops or classes are booked in advance. Dragon Hall is still following social distancing guidelines and most sessions are now fully booked. If you would like to attend an event, please ALWAYS contact me beforehand.
Please note that all payments for classes are paid online via our website. If you have any difficulty with this, I am happy to assist. But again, this must be done beforehand and booked with me.
---
---
Thank you for your support and cooperation.
Can You Help Dragon Hall Trust?
Your donation will support vulnerable members of our communities.
2021 Christmas lunch video: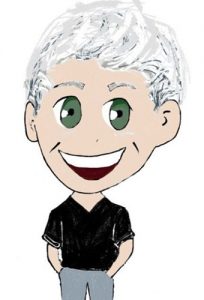 Contact John at john@dragonhall.org.uk or 07759 646507 in case of an emergency. 
Be safe – and remember to laugh at the little things!