SATURDAY UPDATE
Good afternoon all,
Welcome to our weekly online newsletter, which list all current and future activities that I organise.
You can leave me a message on Whatsapp.
My Mobile number is: 07759 646507
My email address is: john@dragonhall.org.uk


BOW STREET POLICE MUSEUM TOUR
Tuesday 20th September – 14:00 – 15:30
Telling the story of the Bow Street Runners and the Metropolitan Police officers who patrolled the streets of Covent Garden in their footsteps. From eighteenth-century crime fighting to the closure of one of London's first police stations in 1992, explore the important and fascinating tales of Bow Street and its unique links with police history.
Please email if you would like to attend this amazing museum
FREE PRINTMAKING WORKSHOP AT 2 Temple
Monday 22nd August 10:30 – 12:00
In this art class, you are going to create a beautiful abstract print and during this process you will enjoy learning many different techniques for creating prints. You will gain courage by experimenting and learning from a qualified tutor and you will be amazed at how easily you can gain the confidence to create a true work of art!
2 spaces left.

SUMMER GARDENING WORKSHOPS
At Phoenix Garden
Spencer will be doing two more workshops:
Monday 22nd 1-4: sign writing
Wednesday 24th 2-4: Cyanotype art; Cyanotype is a 170 year old photographic printing process that produces prints in a distinctive dark greenish-blue. The word cyan comes from the Greek, meaning "dark blue substance."
If you are interested in taking part, please email me

LANGUAGE COURSES FROM CITY OF LONDON
From Deidre:
Learn to speak a foreign language via a conversational course for complete beginners. Taught mainly in the designated language (Spanish, French, Mandarin) with the emphasis on developing speaking and listening skills. You will learn to talk about yourself, be able to communicate at a basic level in common everyday situations.
A couple of members are learning through the college and cannot rate it high enough.

Regular Classes
Monday
09:00 Line Dancing
12:00 *New* Creative Writing Class (starts September – Free)
11:00 – 13:00 Badminton (Free – but booking essential)
TUESDAY
10:00 – 12:00 Jewellery Class (starts September – Free)
Wednesday
10:00 – 11:00 Yoga (£5.00)
11:15 – 12:15 Pilates (£5.00)
Thursday
10:00 – 12:00 Drop In Digital Workshop by Camden (Free – restarts 15th September)
11:15 – 12:15 Flamenco
13:00 – 15:00 Badminton (Free – booking essential)
13:00 – 15:00 Digital Photo Class (Free – restarts 15th September)
Friday
10:00 – 11:00 Tai Chi (Zoom)
10:00 – 12:00 1-1 digital support (appointment only)
12:00 – 14:00 Lunch Club (£3.00 – full this week)
---
You can also leave a message on Whatsapp.
My Mobile number is 07759 646507

AUGUST
Sunday 21st
12:00 Free Entry to Kew Gardens (2 spaces)
Monday 22nd 
10:30 Free Printmaking Workshop at 2 Temple (2 spaces)
---
SEPTEMBER
Thursday 1st
14:00 Free tour Royal College of Music
Wednesday 7th
14:00 Free RCT Zoom Presentation
Thursday 8th
11:30 Afternoon Tea at the British Museum (Full)
Sunday 11th
11:00 Social Walk with Richard (3 spaces)
Friday 23rd 
14:00 Free tour of Buckingham Palace (Full)
---
You can also leave a message on Whatsapp.
My Mobile number is 07759 646507

And Finally…
If you need to contact me, please contact me only on this mobile number 07759 646507.
Please do not visit me at Dragon Hall. I work at different venues throughout the week and I might not be there.
It is essential that all events/workshops or classes are booked in advance. Dragon Hall is still following social distancing guidelines and most sessions are now fully booked. If you would like to attend an event, please ALWAYS contact me beforehand.
Please note that all payments for classes are paid online via our website. If you have any difficulty with this, I am happy to assist. But again, this must be done beforehand and booked with me.
---
---
Thank you for your support and cooperation.
Can You Help Dragon Hall Trust?
Your donation will support vulnerable members of our communities.
Friday Lunch Club – April 2022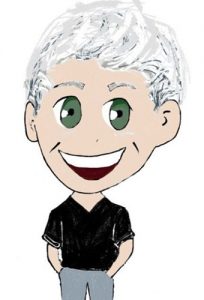 Contact John at john@dragonhall.org.uk or 07759 646507 in case of an emergency. 
Be safe – and remember to laugh at the little things!