Monday 13th July 2020 – Day One Hundred & Eleven
Good morning all!
---
What can I share with you today?
---
FOOD / SHOPPING
Thank you to everyone who has forwarded their wonderful support and comments to me regarding the Food Bank Project organised by Covent Garden Community Centre / 7 Dials Club. It is really gratifying to hear that so many people are benefiting from the service:
Foodbank – We are flexible with regards to who we can help. If you fit the following criteria, please register.
Self Isolation due to symptoms
Isolation due to vulnerable or shielded status
Income reduction because of lockdown & crisis measures
Income reduction while waiting for benefits to arrive
Homeless
---
Just a reminder. If you (or know of anyone) who cannot go out because they are vulnerable, self isolating or for any other reason and need help with food etc.
Assistance can be found on the government web page. The form is rather long, but is fairly straightforward. If you (or know of anyone who needs support) please let us know.
---
From Camden: Priority supermarket deliveries for vulnerable residents
On Monday 6 July, the Government began to relax their guidance for residents told to stay home and shield from the Covid-19 outbreak.
Despite this, we know that some of you still have concerns about maintaining a safe social distance whilst out and about. We think it's important that you are supported to stay home as much as you feel you need to, and so priority supermarket delivery slots will continue to be available to vulnerable residents. This service sets aside a number of daily delivery slots with Tesco and Iceland so that you can do your food shopping online.
For more information and to sign up for this service visit:
https://www.camden.gov.uk/priority-food-delivery or if you need
help contact our COVID-19 Support Line on 020 7974 4444 (option 9).
---
ART & CULTURE
From Chris B: The National Archives to re-open on 21 July
The NA are very pleased to announce that we will be able to welcome visitors back into their reading rooms from Tuesday 21 July.
They will be offering a limited service to visitors who need access to their collection of original documents for their research. Visitors will be required to book their visit and order their documents in advance.
---
From Sharon J: The Deep Blue Sea with Helen McCrory
National Theatre at Home
A flat in Ladbroke Grove, West London. 1952. When Hester Collyer is found by her neighbours in the aftermath of a failed suicide attempt, the story of her tempestuous affair with a former RAF pilot and the breakdown of her marriage to a High Court judge begins to emerge. With it comes a portrait of need, loneliness and long-repressed passion.
Premiered on 9 July 2020
---
From Theresa K:
Some of Buster Keaton's most amazing stunts COLORIZED
"One (if not the best) best acrobat humorist of all time."
---
HEALTH
From Declan: Central YMCA
Balance and Motor Skills Challenge
This workout focuses on improving motor skills, coordination and reaction time! Challenge yourself by working with different bits of home equipment including a broom and fruit!
---
ZOOM WORKSHOPS
Queens Gallery – Zoom Workshop
From Sarah (Royal Collection Trust): Windsor Castle – Highlights Tour
Tuesday 14th July at 2pm
Sophie Jones from the Learning Team in Windsor, has kindly agreed to take us on a whistle-stop tour through the castle's 1,000 extraordinary and vast history. See the many marks that monarchs have left behind and view many of the magnificent State rooms all from the comfort of your own home!
Please email John for the Link!
---
Reading Paintings in the Royal Collection
Thursday 16th July at 2pm
Dawn Purkiss continues to lead us in a fascinating study of paintings held within the Royal Collection.
Together we will be looking at paintings each week. Dawn will help us de-mystify a painting teaching us how to 'read' an art work. She will also encourage us to consider extending our studies to objects found at home via art, drama or photography etc. This is a rolling programme: more details will be revealed each week
---
INFORMATION

From Chris B: Get your bike tuned up with Dr Bike at Lewis Cubitt Square
To keep you pedalling strong, Dr Bike are offering cyclists free weekly bike checks at Lewis Cubitt Square.
Just bring your bike along to Lewis Cubitt Square (around the corner from Granary Square) on Wednesdays from 12.30-6.30 pm from July 8th.
The team will check and tune-up your bike, undertake free minor repairs and diagnose more complex repairs. They are also happy to provide general advice on cycling and cycle route planning in London.
---
From Neil (WECT): Smartphone or Tablet problems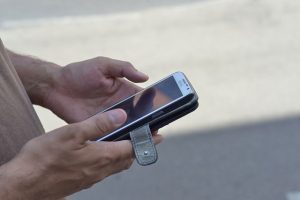 If you need help with a smartphone or tablet.
Please ring Monday to Friday 07768 907525. Neil will call you straight back, you don't need to pay for the call.
---
POETRY CORNER
Don Pepper Poetry
Congratulations to Don's new YOUTUBE channel.
Please support Don's poems. Follow the link and click 'like'. (Please not that Don sometimes uses strong language!)
Today's poem – My Father's Advice – a funny poem about standing up to bullies
---
LIGHTER SIDE OF LIFE
From Jerry (quote for the day):
"They say a person needs just three things to be truly happy in this world:
someone to love, something to do, and something to hope for."
― Tom Bodett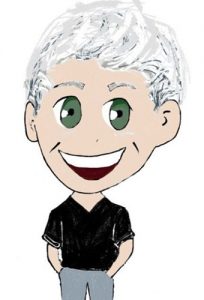 From Jerry (Smile of the day):

* My thanks to Celia who drew the Chibi character of me.
---
That's all for now!
You can contact me on 07759 646507 in case of an emergency
Be safe
John