Monday 28th December 2020
Good morning all, 
How was your Christmas? Mine was nice, I Zoomed and made calls all morning and then completed my photography course, which I was very pleased and proud with!
What did you do? I would love to hear from you.
Just finished watching the news (never a good thing to do on a Monday morning). The husband of a friend of mine works for the London Ambulance Service and he was working over the Christmas period, and he told me that he has never been as busy as this. Across London, an average of 280 people are being admitted to hospital each day. These numbers are extremely worrying and it means we all have to take action to keep ourselves, our families and each other safe.
WHAT CAN I SHARE WITH YOU TODAY?
Thoughts on Loneliness
Many of you were touched by the article that Roger wrote about his loneliness. Thank you for all the emails. Rosalind would like to continue the conversation and has share her thoughts:
Your latest update has just popped into my inbox. I was greatly moved by Roger's reflections on loneliness – thank you very much Roger and thank you Dragon Hall for including it. Hopefully, this piece will prompt others to come forth, who feel the same but haven't been felt able to say so in public.

I am lucky enough – for the moment – not to feel lonely, thanks to family (all two of them) and friends (many made via Dragon Hall). I reflect every day that all this interaction and support could disappear so quickly. Life then would be bleak indeed.

Roger's frank comments on people's lack of empathy and understanding hit home with me too (although perhaps optimistically I believe that there are a far larger group who are thoughtful and kind). He made me realise that I have been bottling up my anger at – for example – constantly having to walk in the street or quickly dodge out of the way to avoid mask-less people, mostly young but not always, often walking along the pavements in twos and threes perhaps sharing happy moments on their mobile phone messages. Do they think they are invincible, or that the pandemic is fake news or as I suspect, they couldn't give a damn?

Perhaps many people find it easier to bang saucepans for the NHS, campaign to save the planet for future generations or contribute to crowdfunding for a cause but have lost the capacity to empathise on a personal level with individual strangers, particularly if they are elderly.
Mental Health Support
From Nicky:
This has been a really difficult year and many of us will be feeling overwhelmed, anxious and scared. Please know you are not alone and there is support available. To help over the next few days and weeks, you can access mental health support aimed at people in different situations.
Speak to your GP, visit icope.nhs.uk or phone 020 3317 6670 to find out about free, confidential support.
If you or someone you know is experiencing a mental health crisis, phone the 24-hour crisis line at St Pancras Hospital on 020 3317 6333
Whatever you're going through, Samaritans are there to listen – phone 116 123
If you're worried about your mental or physical health, need to speak to your GP, or have a scheduled appointment coming up, please know that local health services are still here for you.
If you have an emergency and need someone to talk to, please ring or text me on my mobile number (07759 646507).

From Ruth:
Twas a pandemic Christmas and all through the house, not a creature was visiting, not even a mouse.
The masks were all hung by the chimney with care. Ready to use, at the mall, if you dare.
The children were nestled all snug in their beds, while dreams of past playdates danced in their heads.
And Mama and I had gone back to our room to try and set up all the invites on Zoom.
When out on the lawn came a voluminous sound. Company? NO! They're not allowed to come round!
We have all been so good! Worn a mask! Used the sink!
And now, someone's here? What will the neighbourhood think?
The rain fell in droves, the puddles were deep. And I had had far too much screen-time to sleep.
When what to my wondering eyes should appear, but a solar powered sleigh and 8 grain-fed reindeer.
With a little blonde driver so calm and so friendly, It couldn't be! Could it be? It is! Dr. Henry!
"Just making a house call! There's no need to fear! As long as you follow my directions my dear!
Sanitize, distance, mask up, wash your hands! And don't get me started 'bout holiday plans!
Catch up on your baking, binge, watch the Crown! Be kind to each other! Turn that Frown up-side down!
Remember the crowds? The late nights? The rush? The relatives visiting? The Parties? The Crush!
I give you permission! The path is quite clear! On the outside, be sad, (but secretly cheer!)
A phone call, a long walk, a soak in the tub, that book you were supposed to have read for your club!
Finish your reno! The crossword, a game! It's fun to be home! It's no longer lame!
These all can be yours in this holiday season! No need to be snobby – I'm giving you reason!
Sorry Aunt Laurie! Regrets Uncle Dave! I'll have to stay home (and do something I crave)
I don't want to make waves, or to cause any trouble. I'm inclined to stay confined inside of my bubble.
Thank you sweet Bonnie Claus! Your words have inspired us! We want to do all that we can 'gainst the virus!
There'll be time for parties, for dancing, for hugs. A vaccine is coming…we've worked out the bugs.
Until such a time we need to take care… to ensure that good wishes are all that we share.
With a wink, Dr. Henry jumped back in her sleigh, and adjusted her mask before flying away.
I heard her yell out "Count your blessings aplenty! Merry Christmas to all, and Goodbye 2020!"
Covent Garden Food Bank
Please do contact us if you need a food parcel – CCGG @7Dials can provide you with a free food package each week.
If you need help with shopping, collecting medication or just want someone to talk to by phone – please let us know. You can contact Amber at amber@dragonhall.org.uk or you can reach John either at john@dragonhall.org.uk or 07759 646507 in case of an emergency.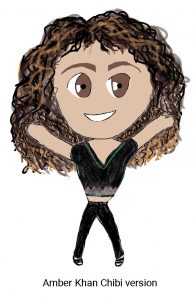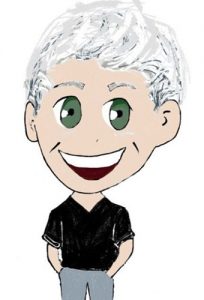 ……….or you can reach me either at john@dragonhall.org.uk or 07759 646507 in case of an emergency. 
Be safe – and remember to laugh at the little things!