Friday 25th December 2020
HAPPY CHRISTMAS EVERYONE!
Good morning all, so it is official, today is a white Christmas! The Met Office confirmed it. As we had snow in Humberside, Suffolk and snow settled in parts of Yorkshire.
I hope your Christmas is a merry and peaceful one. I will be on the phone and Zoom most of the morning, before starting a Photoshop course, which will take up most of the day.
It will be a strange Xmas (for all of us) but I will be making the most of the day, and, as it bright at the moment, a nice long walk with my camera in hand.
Have a wonderful day and MERRY CHRISTMAS!
WHAT CAN I SHARE WITH YOU TODAY?
From Sandra:
Thanks so much for your e-mail and a few things to look at and think about. Here is a photo I took a few weeks ago. Young people swathed in lights at Seven Dials.
I will be on my own too. Hoping that carols, virtual church, phone calls, a nice meal, a brisk walk and the Queen's Speech and some TV will carry me through!
At least we're all in this together – being alone!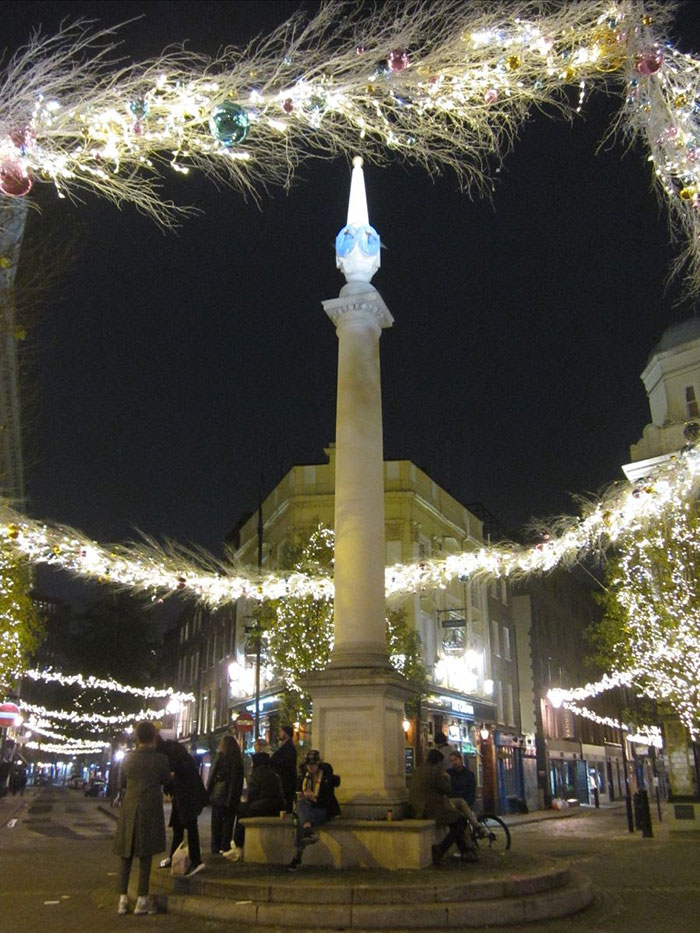 Thank you to everyone who shared with me their favourite Christmas song, it was lovely to have received them and the story behind why. My personal favourite, which is really difficult to have narrowed down to one, will have to be 'Last Christmas' by Wham! It brings back memories of my teenage days and watching the video on MTV with friends.
From Maddy:
Emma is delivering a free Boxing Day session for anyone who's plans have had to change, are at home on their own, or could do with some festive cheer.
Boxing Day (Saturday 26th) from 10:00-10:40am
It will be a gentle mixed-style session open to all and while it will be uplifting music, she's not planning to make it particularly festive themed in case anyone doesn't feel Christmassy at the moment!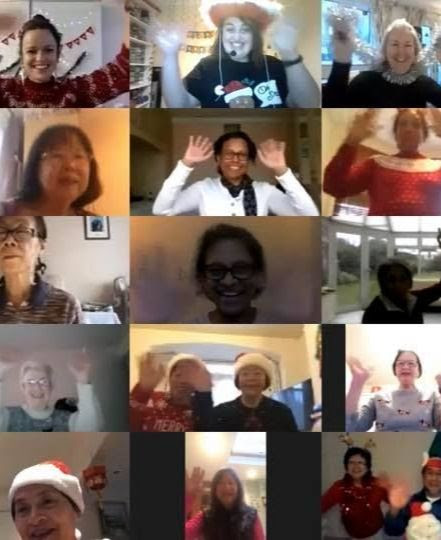 A very big Xmas thank you to Claude, Michael and Marcos for sharing some funnies…here is a selection:
Covent Garden Food Bank
Please do contact us if you need a food parcel – CCGG @7Dials can provide you with a free food package each week.
If you need help with shopping, collecting medication or just want someone to talk to by phone – please let us know. You can contact Amber at amber@dragonhall.org.uk or you can reach John either at john@dragonhall.org.uk or 07759 646507 in case of an emergency.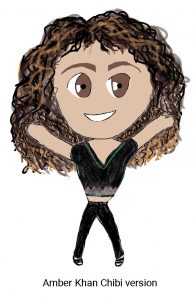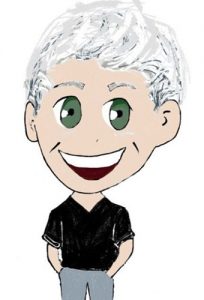 ……….or you can reach me either at john@dragonhall.org.uk or 07759 646507 in case of an emergency. 
Be safe – and remember to laugh at the little things!