Good morning all,
Happy Monday! I hope you all enjoyed the weekend. The Kew Gardens trip and Afternoon Tea seemed to go well. I have included pictures and a short message from John below regarding the events.
I spent my weekend working on my sculptures. I have about three weeks left till my show and I still have a long way to go. The last two days I focused on building and paper machéing the feet. I managed to finish all nine of them. Here is a picture of my progress so far. Next up, add the leaves!
As for me, I am currently waiting to hear back from immigration about my new visa. I am on the edge of my seat! I will keep you all posted.
AFTERNOON TEA UPDATE

From John:
The first social event after lockdown took place on Friday 14th.
Thanks to the generosity of Phoenix Garden and 7Dials Covent Garden Community Centre, a free afternoon tea was organised.
For a number of members, it was the first time that they had been outside of their home with people for many months, and it was great to see old friendships rekindled and some new friendships made.
For the first part of the afternoon, there was much laughter, merriment, and stories of lockdown shared. Sadly, after a week of sunshine, the rain started to come down and the second sitting had to be canceled.
For those who missed out, a new date will be rearranged.
Thank you to Doris, Pearl, Sandra and Stevie who volunteered for the day. For all their hard work, smiles, and endless cups of tea – it was appreciated by all.
---
What can I share with you today?
---
FOOD / SHOPPING
---
Thank you to everyone who has forwarded their wonderful support and comments to me regarding the Food Bank Project organised by Covent Garden Community Centre / 7 Dials Club. It is really gratifying to hear that so many people are benefiting from the service:
Foodbank – We are flexible with regards to who we can help. If you fit the following criteria, please register.
Self Isolation due to symptoms
Isolation due to vulnerable or shielded status
Income reduction because of lockdown & crisis measures
Income reduction while waiting for benefits to arrive
Homeless
---
Just a reminder. If you (or know of anyone) who cannot go out because they are vulnerable, self isolating or for any other reason and need help with food etc.
Assistance can be found on the government web page. The form is rather long, but is fairly straightforward. If you (or know of anyone who needs support) please let us know.
From me: Caprese Lasagna Roll-Ups
My sister made this for us over the weekend and it was AMAZING.
It was pretty simple, and fast to make. Instead of lasagna noodles, she substituted zucchini noodles, to make it a little more healthy and gluten-free. If you give it a try, let me know how it turns out!
KEEPING UP WITH THE COMMUNITY
---
From Suit:
Pictures from the trip to Kew Gardens
We went equipped with raincoats and umbrellas. The thunderstorms stayed away, till the night anyway. Some of us traveled around the world.
MyWestminster – Coronavirus Update

CHANGES TO COVID RESTRICTIONS:
From this Saturday, as the Government continues to ease lockdown restrictions, more public activities such as bowling alleys, skating rinks and children's soft play areas will all be able to resume across England. As long as COVID-secure restrictions are being followed, the following will all now be able to open:
skating rinks
bowling alleys
indoor play areas, including soft play areas
indoor performances such as theatres of sporting events (subject to successful trial runs such as with the upcoming World Snooker Championship in Sheffield this weekend)
casinos
remaining close-contact services, including any treatments on the face such as eyebrow threading or make-up application
wedding receptions and celebrations for up to 30 people, in the form of a sit-down meal
For full details visit the Government's website.
From Chris:
Walks of art: Dolly Alderton on Monet and the Thames – Podcast | Tate The writer and journalist wanders along the river and explores its hidden depths.
From Monet's obsession with British fog, to Turner's romantic depictions of the river, the Thames has inspired many artists for years.
Hear Dolly talk with curators, historians and cartoonists about how artists have changed the way we see the river.
---
From me: A spooky…but interesting lake!
BBC Reel: The Himalayan Lake Full of Human Skeletons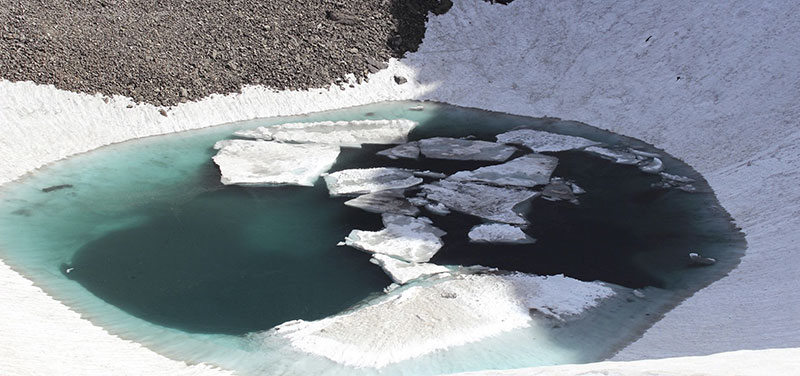 In 1942, an Indian forest ranger discovered a remote lake, high in the Himalayas, with something strange visible in its clear water. The lake was full of human skeletons.
Since its discovery, the now infamous Lake Roopkund has attracted huge intrigue over who the roughly 500 skeletons once were, and how they all came to rest there. Like all great murder mysteries, the more people have investigated the deeper and stranger this mystery has become.
HEALTH
---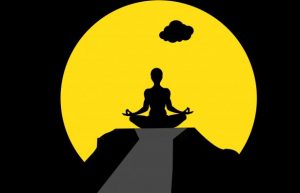 Why not join Marcos for meditation on Tuesdays 10:30
This is a session where you relax your body and your mind and at the end, you'll feel easier / looser in your physical body and your mind sharper.
On Thursdays at 10:30am you also have a chance to do some chair yoga. You take your own pace to do some gentle simple movement following your breath.
These are both short sessions and they don't last much more than 30min each. Do come and have a go; it might be something that you can easily enjoy and make it a part of your weekly routine.
Yoga and Meditation with Marcos:
On Thursdays at 10:30 you have a chance to do some chair yoga.
You take your own pace to do some gentle simple movement following your breath.
This is a short session and does not last much more than 30min each. Do come and have a go; it might be something that you can easily enjoy and make it a part of your weekly routine.
Email John for the zoom link.
* Celia has graced me with her artistic talent and drawn a chibi character of me!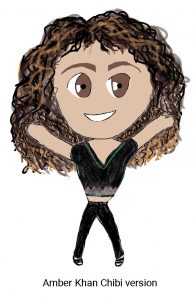 From Jerry:
Thought for the day
'Nothing is impossible. The word itself says, "I'm possible"'
— Actress and humanitarian Audrey Hepburn​
From Celia:
*CONTEMPORARY KIDDING*
A few chuckles to help with the Covid curse.
– Not even in my wildest dreams did I imagine myself entering a Bank, wearing a mask and asking for money.
✋- Never thought my hands would one day consume more alcohol than my liver …. ever!
---
From me:
Snoring hummingbird – Super Cute Animals – BBC
That's all for now – You can contact me at amber@dragonhall.org.uk
or you can reach John at 07759 646507 in case of an emergency.
Be safe – and remember to laugh at the little things!
– Amber