Friday 31st July 2020 – Day One Hundred & Twenty Two
Good morning all,
It has been really great hearing from all of you lately. I have appreciated reading about your experiences in Hawaii.
As promised, I said I would show you what I have been working on since I landed in Honolulu. I started a project focusing on critically endangered and endangered trees in the world. I arbitrarily choose to recreate 9 of them from the IUCN Red List with paper mache. I am trying to recreate one from each continent, plus a couple more. I'm still figuring out what I'm going to do about Antarctica…
Anyway! I have been offered an art show with a small gallery here that supports local artists. I thought I would share with you my progress on the trees so far. I have started 5 of them and still need to make 4 more. My art show is in September, so I have a month to finish this project. Here is my progress so far…don't mind the mess…
Do you enjoy making or appreciating art? Who art some of your favourite artists or mediums to work with?
My email is amber@dragonhall.org.uk
---
FOOD / SHOPPING
Thank you to everyone who has forwarded their wonderful support and comments to me regarding the Food Bank Project organised by Covent Garden Community Centre / 7 Dials Club. It is really gratifying to hear that so many people are benefiting from the service:
Foodbank – We are flexible with regards to who we can help. If you fit the following criteria, please register.
Self Isolation due to symptoms
Isolation due to vulnerable or shielded status
Income reduction because of lockdown & crisis measures
Income reduction while waiting for benefits to arrive
Homeless
---
Just a reminder. If you (or know of anyone) who cannot go out because they are vulnerable, self isolating or for any other reason and need help with food etc.
Assistance can be found on the government web page. The form is rather long, but is fairly straightforward. If you (or know of anyone who needs support) please let us know.
---
What can I share with you today?
KEEPING UP WITH THE COMMUNITY
From Phil: Ten Covid-19 scams to watch out for.
Scammers are exploiting the pandemic to trick people out of their cash, UK banks have warned. Here is their list of some of the fraudulent schemes to watch out for:
Fake government emails offering grants of up to £7,500. Clicking on the links allows scammers to steal personal and financial information
Scam emails offering access to "Covid-19 relief funds"
Official-looking emails offering a "council tax reduction"
Benefit recipients are offered help in applying for universal credit, but fraudsters grab some of the payment as an advance for their "services"
Phishing emails claiming that the recipient has been in contact with someone diagnosed with Covid-19
Fake adverts for non-existent coronavirus-related products
Fake emails and texts claiming to be from TV Licensing, offering six months free but asking people to update their payment information
Emails asking people to update their TV subscription services payment details by clicking on a link
Fake profiles on social media sites are used to manipulate victims into handing over their money
Fake investment opportunities are advertised on social media sites, encouraging victims to "take advantage of the financial downturn"
Thanks for the helpful information Phil!
QUIZ SUNDAY – ZOOM
From me: Social Sundays with Amber
Can't do your normal Sunday routine? Join Amber for Social Sunday!
Amber will host a virtual quiz session for all those craving a good ol' brainbuster. That's right, we'll chat, have some tea, and have a quarantine quiz.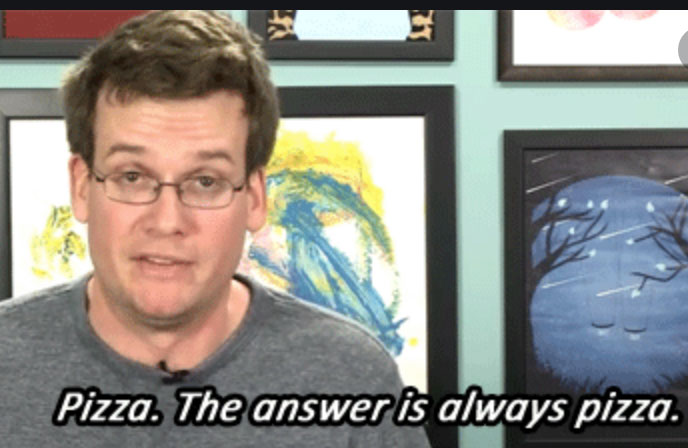 FOOD
From me: Vegetable And Shrimp Lumpia!
I made his for my Filipino husband and he almost died….cause it was so good of course!
He said it was like his grandma made it. Which was the ultimate compliment!
Here is the recipe and video.
ART & CULTURE
From Chris B: Latest from Digital Stage:
BBC Culture in Quarantine, last chance to see Dancing at Dusk and more
While our theatres remain closed, we are thrilled to continue bringing stunning dance to our Digital Stage and beyond.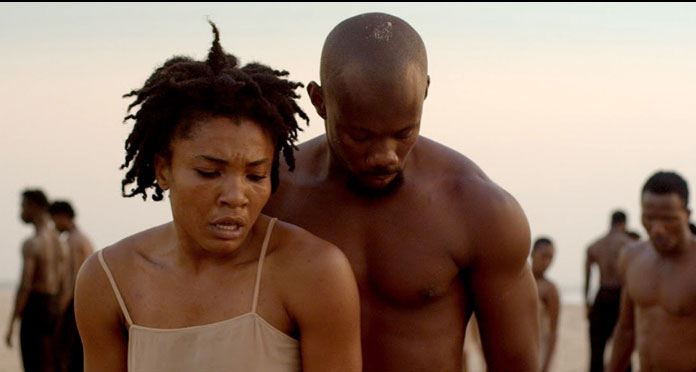 We have teamed up with the BBC to bring you dance for the whole family, whether you want to get involved or just sit back and enjoy. Three stunning pieces showcase responses to the pandemic from a host of acrobats and dancers, and Strasbourg 1518 takes inspiration from a historical account of mass dance hysteria. Jordan Douglas (Far From The Norm) takes us on a table top adventure as part of BBC Ten Pieces, and go behind-the-scenes with Kate Prince to find out about the creation of Message in a Bottle.
This is your last chance to see Dancing at Dusk, a serene re-staging of Pina Bausch's The Rite of Spring. A rare opportunity to watch one of the world's greatest dance works, filmed as the world descended into lockdown.
HEALTH
From Theresa:
Instant relaxation Sit back and breathe deeply.
This soothing audio description from Radio Four will transport you to the tranquil waterside of the River Weaver.
POETRY CORNER
If
by Rudyard Kipling
If you can keep your head when all about you
Are losing theirs and blaming it on you,
If you can trust yourself when all men doubt you,
But make allowance for their doubting too;
If you can wait and not be tired by waiting,
Or being lied about, don't deal in lies,
Or being hated, don't give way to hating,
And yet don't look too good, nor talk too wise:
If you can dream—and not make dreams your master;
If you can think—and not make thoughts your aim;
If you can meet with Triumph and Disaster
And treat those two impostors just the same;
If you can bear to hear the truth you've spoken
Twisted by knaves to make a trap for fools,
Or watch the things you gave your life to, broken,
And stoop and build 'em up with worn-out tools:
If you can make one heap of all your winnings
And risk it on one turn of pitch-and-toss,
And lose, and start again at your beginnings
And never breathe a word about your loss;
If you can force your heart and nerve and sinew
To serve your turn long after they are gone,
And so hold on when there is nothing in you
Except the Will which says to them: 'Hold on!'
If you can talk with crowds and keep your virtue,
Or walk with Kings—nor lose the common touch,
If neither foes nor loving friends can hurt you,
If all men count with you, but none too much;
If you can fill the unforgiving minute
With sixty seconds' worth of distance run,
Yours is the Earth and everything that's in it,
And—which is more—you'll be a Man, my son!
* Celia has graced me with her artistic talent and drawn a chibi character of me!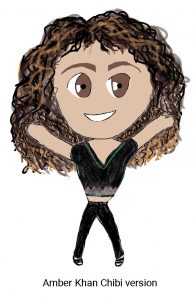 Quote for the day:
"Don't let yesterday take up too much of today."
–Will Rogers
From me:
Get a pup they said…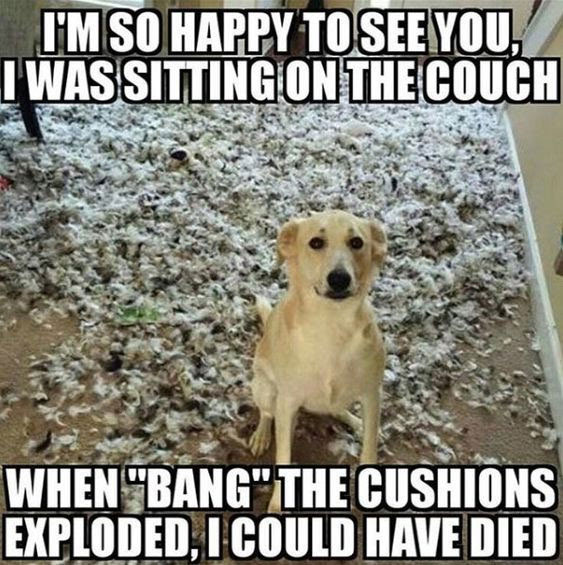 That's all for now – You can contact me at amber@dragonhall.org.uk
or you can reach John at 07759 646507 in case of an emergency.
Be safe – and remember to laugh at the little things!
– Amber