Wednesday 29th July 2020 – Day One Hundred & Twenty
Good morning all,
I hope you are all well. A message of hope today, if you will. I have been hearing talks about a possible COVID-19 second wave hitting us this autumn. We are, of course, hopeful, that it will not happen.
But the future is both unwritten and uncertain. Which can be both scary and comforting at the same time. I wanted to say a few words of encouragement to you all in light of that thought.
At times it may seem like we are running on a hamster wheel of this never-ending season of darkness. But, please, be assured that this chapter will come to an end. And when it does, we will emerge an irrepressible, more resilient, and more empathetic people. We are stronger than these moments of history.
I am thankful for each of your warrior spirits. The staunch emphasis you carry in your personal responsibility to have courage and keep each other going is beyond beyond. Please continue to find innovative ways of sharing kindness and encouragement with your neighbours.
Feel free to reach out to me if you are inspired, relieved, happy scared, sad, angry, or would like to just have a chat. I am here!
My email is amber@dragonhall.org.uk
---
FOOD / SHOPPING
Thank you to everyone who has forwarded their wonderful support and comments to me regarding the Food Bank Project organised by Covent Garden Community Centre / 7 Dials Club. It is really gratifying to hear that so many people are benefiting from the service:
Foodbank – We are flexible with regards to who we can help. If you fit the following criteria, please register.
Self Isolation due to symptoms
Isolation due to vulnerable or shielded status
Income reduction because of lockdown & crisis measures
Income reduction while waiting for benefits to arrive
Homeless
---
Just a reminder. If you (or know of anyone) who cannot go out because they are vulnerable, self isolating or for any other reason and need help with food etc.
Assistance can be found on the government web page. The form is rather long, but is fairly straightforward. If you (or know of anyone who needs support) please let us know.
---
What can I share with you today?
FOOD
From me: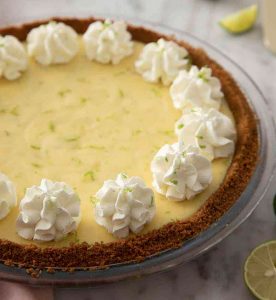 This Key Lime Pie is one of my go-to dessert recipes when I need a crowd please to impress.
I have made it about 6 times in the last month, simply because it keeps getting requested!
It is super easy and prep time/cook time is pretty fast. I know I sound like a commercial, but heck, it's so damn good!
This advertisement has been paid for by Free99 & Co (aka, no one paid me lol I wish).
Here is the recipe and video.
KEEPING UP WITH THE COMMUNITY
From Rosalind:

When lockdown was introduced, the DH Update published really useful reports from members about how safe/unsafe certain shops were.
Here are three different shopping experiences from now as lockdown is easing.
Loo Fung in Chinatown – I walked there from Russell Square, successfully using the back streets (I find social distancing is poor on main streets now). Gerrard St was busy but Loo Fung had a guard on the door taking temperatures of people going in so I nipped in. Inside, the cashiers were masked and well distanced. However, there was no one-way system for the aisles, which are narrow. A couple of times I was trapped with someone at both ends of my aisle, unmasked, unaware, and in no hurry to move on. I had to ask people to stand back, grabbed what I needed and fled.
Lidl, Tottenham Court Rd – a good experience. There was sanitiser on the way in, there are high Perspex screens between the self check-outs and the aisles are wide enough to avoid others. About a quarter of the shoppers were unmasked.
Waitrose, Brunswick Centre – went on Sunday – a good experience although some other shoppers were less concerned about social distancing than previously. Fortunately, the aisles are wide. There is sanitiser but you have to look. About 20% of shoppers were unmasked. The staff were unmasked and generally oblivious to social distancing (despite a recent reassuring recent publicity campaign).
This might help someone – the streets are getting more dangerous now as life returns to normal.
QUEENS GALLERY WORKSHOP
From Sarah (Royal Collection Trust):

Reading Paintings in the Royal Collection, Thursday July 30th at 2 PM This week, Dawn will introduce the theme 'Holidays', which will start with an introduction to the Grand Tour of the 17th and 18th centuries.
Dawn hopes to develop this in the subsequent weeks and look at Royal Holidays.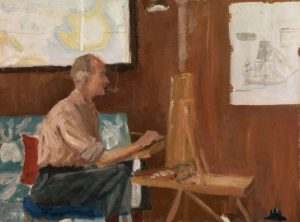 Above is one of the paintings you will be looking at this week.
Click here for the document with all the photos you will be looking at.
Please email me for the Zoom link
ART & CULTURE

The best street food markets open in London:
From Borough Market to Boxpark When the weather is fine, we've got street food on our mind – and in a post-lockdown world, feeling like you can touch the sky is more important to diners than ever.
If you fell in love with the street food vibe last summer, it is still perfectly possible to enjoy it again in 2020 – you'll just need to play by the rules. As those differ between each venue, we've put together a guide to the ways in which your favourite street food hotspots may look a little different this summer.
---
From Celia: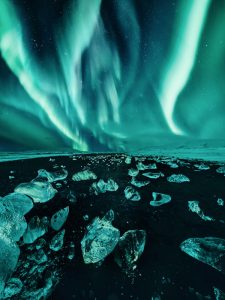 Insight Investment Astronomy Photographer of the Year 2020
Shortlist Gallery Check out an incredible selection of shortlisted images from the Insight Investment Astronomy Photographer of the Year 2020 competition, the biggest space photography competition in the world.
2020 has seen a record number of entrants to the competition from almost 70 countries around the globe. From aurorae and skyscapes to galaxies and the Moon, see the universe in a whole new light.
Join us on 10 September for a digital awards ceremony to find out the winners
---
From Theresa: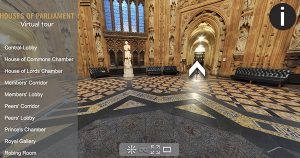 Go on a 360° virtual tour and explore the Commons Chamber, Lords Chamber, and many other parts of the building.
POETRY CORNER
A poem of encouragement today…
Invictus
By William Ernest Henley
Out of the night that covers me,
Black as the pit from pole to pole,
I thank whatever gods may be
For my unconquerable soul.
In the fell clutch of circumstance
I have not winced nor cried aloud.
Under the bludgeonings of chance
My head is bloody, but unbowed.
Beyond this place of wrath and tears
Looms but the Horror of the shade,
And yet the menace of the years
Finds and shall find me unafraid.
It matters not how strait the gate,
How charged with punishments the scroll,
I am the master of my fate,
I am the captain of my soul.
Source: https://www.familyfriendpoems.com/poem/invictus-by-william-ernest-henley
HEALTH
Yoga and Meditation with Marcos:
Why not join Marcos for meditation on Tuesdays (today!) 10:30 – this is a session where you relax your body and your mind and at the end, you'll feel easier /looser in your physical body and your mind sharper.
On Thursdays at 10:30 you also have a chance to do some chair yoga. You take your own pace to do some gentle simple movement following your breath.
These are both short sessions and they don't last much more than 30min each. Do come and have a go; it might be something that you can easily enjoy and it make it a part of your weekly routine.
* Celia has graced me with her artistic talent and drawn a chibi character of me!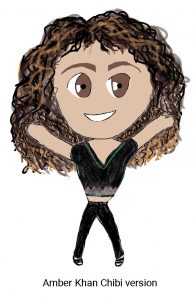 Quote for the day:
"A bird doesn't sing because it has an answer, it sings because it has a song."
–Maya Angelou
That's all for now – You can contact me at amber@dragonhall.org.uk
or you can reach John at 07759 646507 in case of an emergency.
Be safe – and remember to laugh at the little things!
– Amber