Tuesday 28th July 2020 – Day One Hundred & Nineteen
Good morning all,
Thank you all again for your support and kind words as I weathered the hurricane yesterday. It truly helped me stay positive amid the storm. In the end, there was minimal damage.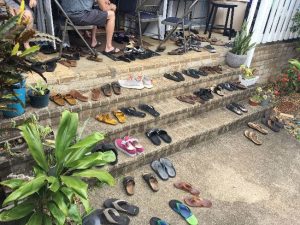 I got a request to share a couple more pictures from Hawaii. Here is a little snapshot of the local culture here. I took this photo about a year ago before I left for London. Rule number one: Never wear your slippers in the house! Here is a picture of the front porch of my home. I have a large family, with lots of feet.
One more thing I'd like to share is this article. Its called, Coronavirus: A user's guide to wearing a face mask to the shops. Wearing a face mask is compulsory in shops now. It is the same in Hawaii as well. I gave this article a read and found some useful tips. I especially liked the bit about fogging glasses and face masks. It is an issue I struggle with as well! I hope it helps someone out there too!
My email is amber@dragonhall.org.uk
---
FOOD / SHOPPING
Thank you to everyone who has forwarded their wonderful support and comments to me regarding the Food Bank Project organised by Covent Garden Community Centre / 7 Dials Club. It is really gratifying to hear that so many people are benefiting from the service:
Foodbank – We are flexible with regards to who we can help. If you fit the following criteria, please register.
Self Isolation due to symptoms
Isolation due to vulnerable or shielded status
Income reduction because of lockdown & crisis measures
Income reduction while waiting for benefits to arrive
Homeless
---
Just a reminder. If you (or know of anyone) who cannot go out because they are vulnerable, self isolating or for any other reason and need help with food etc.
Assistance can be found on the government web page. The form is rather long, but is fairly straightforward. If you (or know of anyone who needs support) please let us know.
---
What can I share with you today?
---
FOOD
From Chris B:
Spice up your life with this simple and delicious Chili con carne recipe.
This one's a favourite and a real crowd-pleaser. Perfect for all Mexican food lovers! Serve with rice, on jacket potatoes or nachos!
Here is the link to the recipe!
---
From Chris T:
Only 2 Ingredients Chocolate Mousse in 15 Minutes
KEEPING UP WITH THE COMMUNITY
From Janet: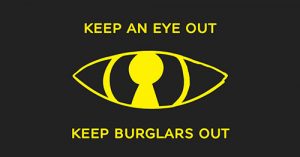 Introducing Our New Safety In Neighbours Burglary Campaign
As lockdown eases in the UK, we're expecting a rise in burglaries. We've partnered with the Home Office to create a new social media campaign to help keep people safe and continue the great work your scheme is already doing.
Find out more about the campaign here
---
From Celia:
43% of UK malnutrition cases are people aged 65 or over- that is 1.3 million people.
Here is another statistic that justifies decent state pensions and should be used to take-down 'the retirees never had it so good' brigade.
Whilst most of those affected are living in the community (about 93% or 2.8 million people) BAPEN's Nutrition Screening Week surveys (2007-11) have shown that:
25-34% of patients admitted to hospital are at risk of malnutrition
30-42% of patients admitted to care homes are at risk of malnutrition
18-20% of patients admitted to mental health units are at risk of malnutrition
Surveys of the 700,000 people living in sheltered housing using 'MUST' criteria have shown that 10-14% are at risk of malnutrition.
---
From Sue:
Just to let folks who like to drink coffee at Caffe Nero shops.
The Long Acre one is now open 7 days per week, with indoor dining. The hours are 0900 to 1800 (6:00 PM). I am thrilled to pass this along.
---
ART & CULTURE
From Chris B: Outdoor performances in Holland Park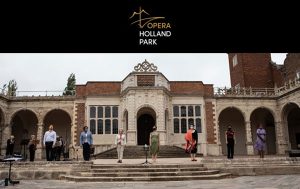 Opera Holland Park returns for a series of outdoor performances this summer.
We are thrilled to be returning to our home in Holland Park this summer for a limited series of outdoor performances, including an evening of light music and operetta on 7 August, an evening of great operatic arias on 8 August, and a reduced and relaxed performance of The Pirates of Penzance on 2 August for families.
Public booking opens next week and we hope you enjoy browsing what these performances have to offer at the links below.
Please note that capacity of all events is strictly limited to 200 people. We expect tickets to go quickly so we recommend booking early or becoming a Member to benefit from priority booking. We will be operating all events in accordance with the latest guidance from the UK Government and Public Health England. More information about our safety measures can be found on our website as well as FAQs which we hope will address any questions about the events you may have.
---
From John:
The British Museum The British Museum continues its series on Objects in Crisis.
In this episode Museum director, Hartwig Fischer, talks with Jane Portal, Keeper of Asia about a small but exquisite sutra; a buddhist prayer from 14th century Korea.This sutra was written by a Buddhist monk to gain merit for his mother in a time of invasion and occupation. During this challenging time, we're bringing inspiring stories of humanity's shared histories and cultural achievements to millions of people online.
---
From Theresa:
Tamesa, Tue 1 – Wed 30 Sep | Online
Artist Rosalind Fowler searches for traces of the River Thames' distant past by processing 16mm film on the foreshore using water collected at low tide, resulting in a film exploring ritual activity by Battersea Bridge.
POETRY CORNER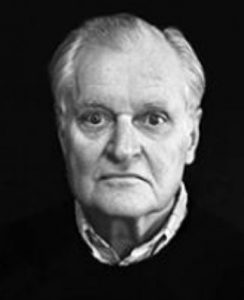 John Lawrence Ashbery was an American poet and art critic.
Ashbery is considered the most influential poet of his time. Oxford University literary critic John Bayley wrote that Ashbery "sounded, in poetry, the standard tones of the age.
Here is an audio recording of him reading "My Philosophy of Life"
(one of my favorite poems of his):
HEALTH
Yoga and Meditation with Marcos:
Why not join Marcos for meditation on Tuesdays (today!) 10:30 – this is a session where you relax your body and your mind and at the end, you'll feel easier /looser in your physical body and your mind sharper.
On Thursdays at 10:30 you also have a chance to do some chair yoga. You take your own pace to do some gentle simple movement following your breath.
These are both short sessions and they don't last much more than 30min each. Do come and have a go; it might be something that you can easily enjoy and it make it a part of your weekly routine.
* Celia has graced me with her artistic talent and drawn a chibi character of me!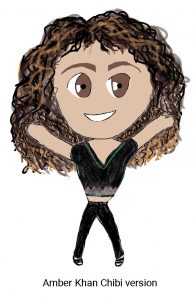 From Jerry (quote for the day):
"The most beautiful moments in life are moments when you are expressing your joy, not when you are seeking it."
― Jaggi Vasudev
From me:
This is a real snake! Its called the Arabian Sand Boa. It looks like a young child drew it haha!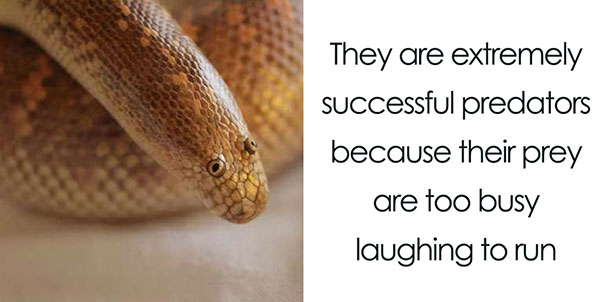 That's all for now – You can contact me at amber@dragonhall.org.uk
or you can reach John at 07759 646507 in case of an emergency.
Be safe – and remember to laugh at the little things!
– Amber