Good morning all,
Howzit! (That's 'how's it going' in Hawaiian Pidgin) Hawaiian Pidgin English is an English-based creole language spoken in Hawaiʻi. Although English and Hawaiian are the co-official languages of the state, Hawaiian Pidgin is spoken by many Hawaiʻi residents in everyday conversation.
I am writing to you from the trunk of my car on Oahu's North Shore. I managed to get wifi from my brother. The weather is nice today, no rain during our camping trip. I've eaten so many smores since we got here that I may have to go on a cleanse when we get back to regular life…too much sugar! Here are some photos of my office.
First picture: My office for today
Second picture: Our campsite
Third picture: My niece showing off her crab hunting haul
Fourth picture: Kainoa caught a rooster lol
My email is amber@dragonhall.org.uk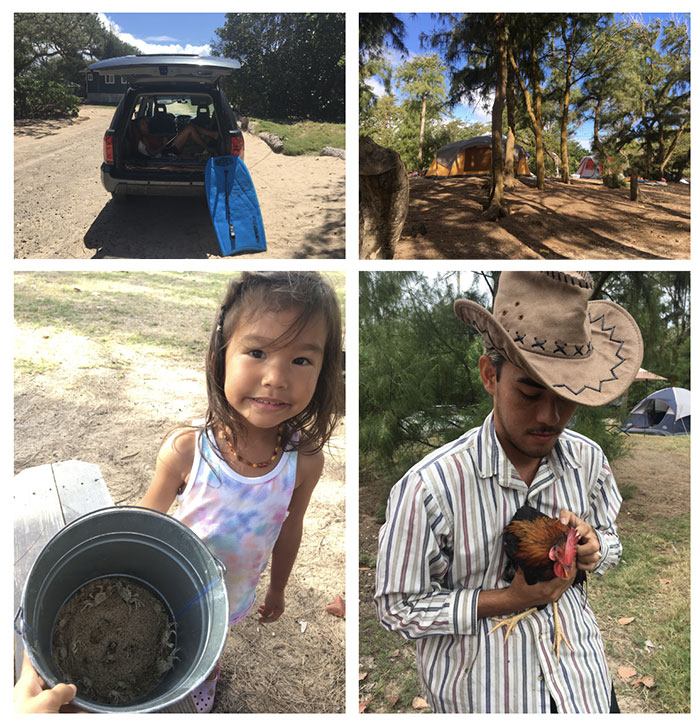 FOOD
From Theresa:
Middle-Eastern artisan coffee house and patisserie, Bafarat, is giving away a free croissant with a coffee in Soho.
One free croissant with a coffee per visit – Offer runs 6 August – 3 September 2020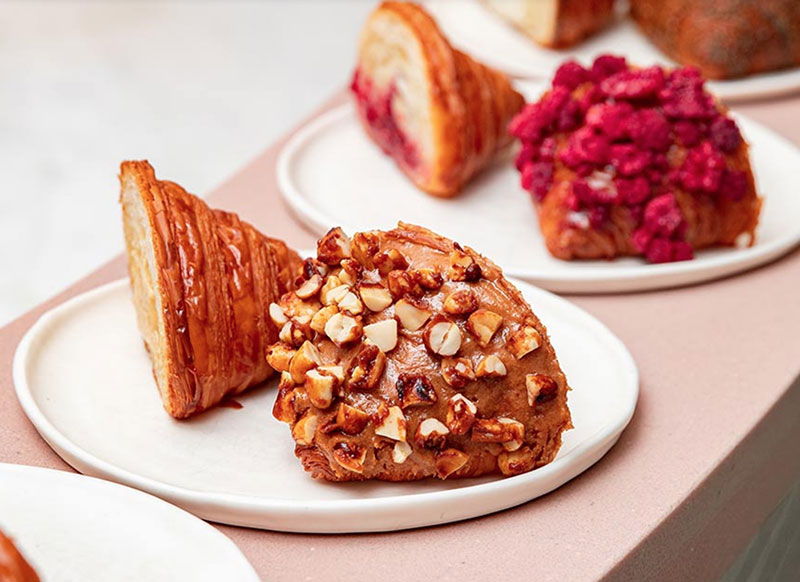 Chris T has sent over a plethora of recipes!
I will sprinkle them throughout the next few newsletters.
They are seasonal plant-based recipes, perfect for this summer. So, all you chefs out there…get your ladles and rolling pins ready!
From Chris T: Sunrise Smoothie Bowl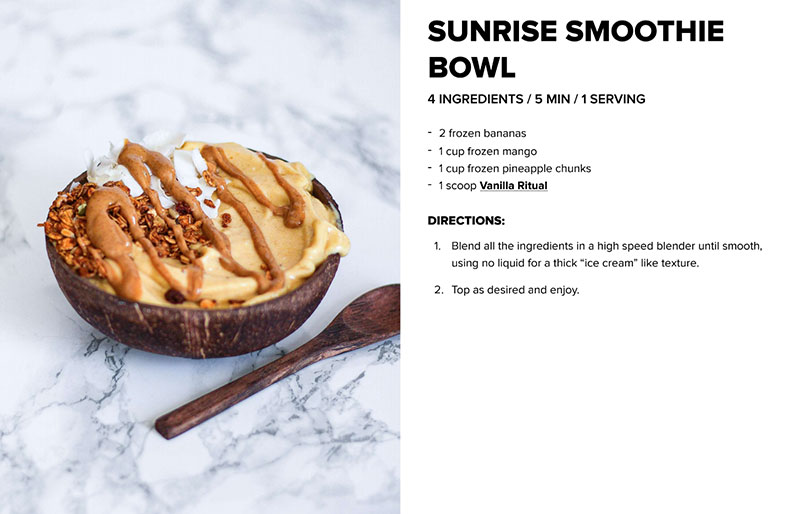 FOOD / SHOPPING
Thank you to everyone who has forwarded their wonderful support and comments to me regarding the Food Bank Project organised by Covent Garden Community Centre / 7 Dials Club. It is really gratifying to hear that so many people are benefiting from the service:
Foodbank – We are flexible with regards to who we can help. If you fit the following criteria, please register.
Self Isolation due to symptoms
Isolation due to vulnerable or shielded status
Income reduction because of lockdown & crisis measures
Income reduction while waiting for benefits to arrive
Homeless
---
Just a reminder. If you (or know of anyone) who cannot go out because they are vulnerable, self isolating or for any other reason and need help with food etc.
Assistance can be found on the government web page. The form is rather long, but is fairly straightforward. If you (or know of anyone who needs support) please let us know.
---
What can I share with you today?
---
KEEPING UP WITH THE COMMUNITY
From Diane: From the Marchmont Centre There is a new newsletter out from the Marchmont Centre!
Hi to all our dear friends and neighbours,
I trust you are all well and enjoying the lovely warm summer, now that we are coming out of Lockdown.
As you may remember, I have been on Annual Leave for a couple of weeks, but am back now, all rested and restored and looking forward to talking with and/or seeing as many of you as possible over the next few weeks.
Remember we are meeting in the Marchmont Gardens every Wednesday afternoon and so if you fancy meeting up and having a safe face-to-face chat with some of your friends, please contact me and/or Judith, to book in.
I hope you enjoy the Lockdown Times!
All the best,
Diane
ART & CULTURE
From Chris B: London's best outdoor swimming pools and lidos now open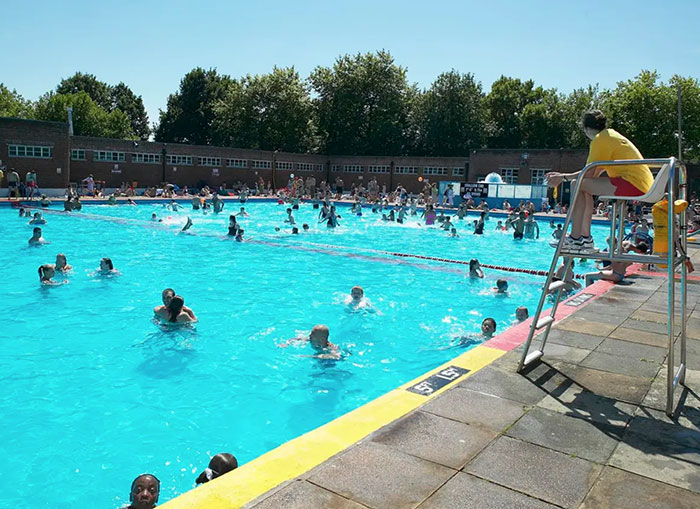 It's a beloved summer tradition in London — as soon as the sun comes out and the temperature rises somewhere close to sizzling, thousands of us grab our trunks and head to the nearest lido.
Sadly, many outdoor pools both in the capital and beyond were forced to close in the face of the pandemic.
That has now finally begun to change. Outdoor pools were allowed to reopen from July 11, and indoor pools were given the green light on July 25.
There is little scientific evidence to suggest coronavirus can be spread through water, and the World Health Organisation has suggested that the virus is killed by chlorinated water. It means the main challenge will be maintaining social distancing outside of the pool.
From Age UK
Our weekly newsletter is out!
---
From Age UK: Lockdown Isolation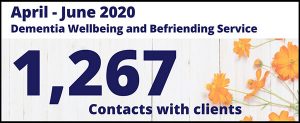 A National study this week found that lockdown isolation has caused a decline in over 4 in 5 people with dementia, with around half those people reporting an increase in memory loss.
It's clear that lack of social interaction and cognitive engagement are having damaging effects. That's why our services are so important. We support over 14,000 older people in Camden including people with dementia across all of our services.
Our Dementia Wellbeing service provides expert ongoing support to those living with dementia and our Dementia Befriending service provides companionship to people with memory issues who live alone.
Dementia Wellbeing and Befriending Manager, Tracey McDermott, says,
"Throughout lockdown both services have maintained contact with all the clients through staff and/or volunteer phone calls to ensure that people are managing practically and providing them with emotional support and a listening ear".
In addition, our day services reopened last month providing social stimulation and specialist support to people with dementia by way of meaningful activity and creative therapies. A family member recently expressed his gratitude for the support his grandmother receives from our Henderson Court Hub in Hampstead
POETRY CORNER
"What If This Road"
by Sheenagh Pugh
Sheenagh Pugh is a British poet, novelist and translator who writes in English. Her book, Stonelight (1999) won the Wales Book of the Year award.
"What If This Road"
What if this road, that has held no surprises
these many years, decided not to go
home after all; what if it could turn
left or right with no more ado
than a kite-tail?
What if its tarry skin
were like a long, supple bolt of cloth,
that is shaken and rolled out, and takes
a new shape from the contours beneath?
And if it chose to lay itself down
in a new way; around a blind corner,
across hills you must climb without knowing
what's on the other side; who would not hanker
to be going, at all risks?
Who wants to know
a story's end, or where a road will go?
* Celia has graced me with her artistic talent and drawn a chibi character of me!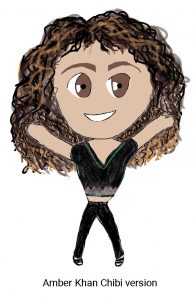 From Jerry (Quote for the day):
"Never put off till tomorrow what may be done day after tomorrow just as well."
― Mark Twain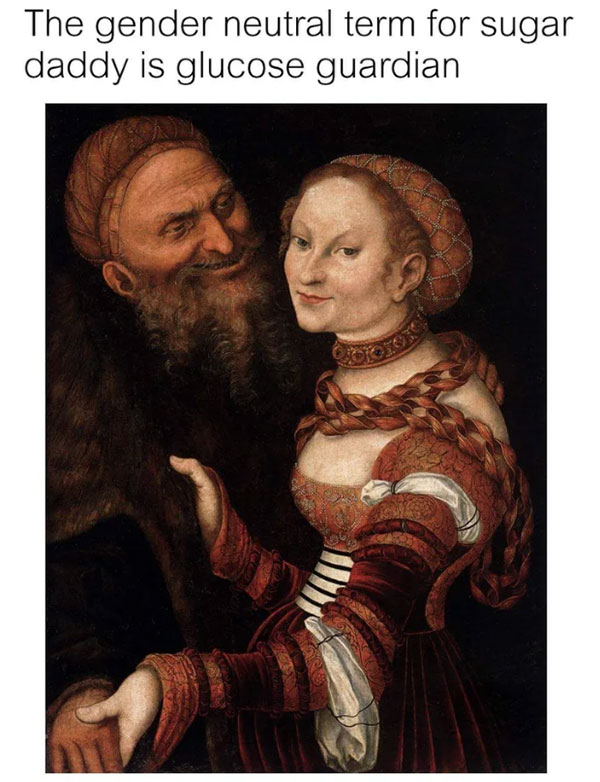 That's all for now – You can contact me at amber@dragonhall.org.uk
or you can reach John at 07759 646507 in case of an emergency.
Be safe – and remember to laugh at the little things!
– Amber