TUESDAY UPDATE
Good morning, I hope you are having a good week so far. Welcome to our regular online newsletter, which lists all current and future activities that I organise.
John
You can leave me a message on Whatsapp.
My Mobile number is: 07759 646507
My email address is: john@dragonhall.org.uk

City Lit
Dragon Hall is working in partnership with City Lit to host free maths courses.
Do you feel overwhelmed by your money situation? Do want to take back control of your spending? The current cost of living crisis makes a basic but thorough understanding of budgeting essential. On this course you will learn about and put into practice the key elements of financial planning and the necessary maths skills. You will develop your own personal financial budget and plan and learn what to include and exclude, how to make the necessary calculations and how to be more successful in managing your money.
Cost of living crisis: how maths can help you
Wednesday 29th March (four weeks)
11:00 – 13:00
To reserve a space, please use the form below:
https://forms.gle/RfG3v3wQ189oZusN9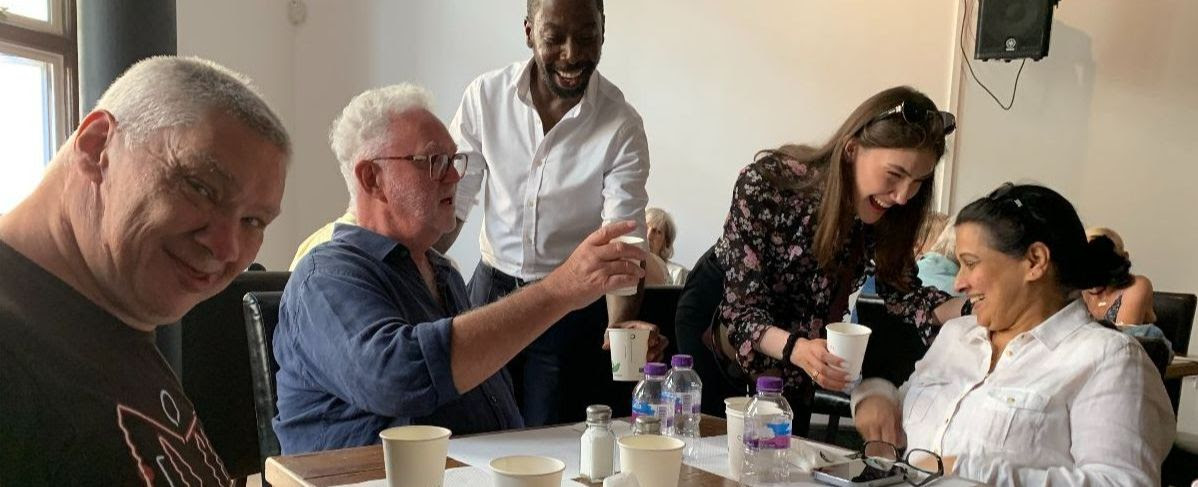 Friday Lunch Club Update
There will be no lunch club on the following dates due to the CGCC being unavailable:
March 10th
March 24th
April 7th: Good Friday
March 31st:
There will be a free Indian lunch provided by the Pujab, the UK's oldest North Indian restaurant. This event is only open to lunch club members who have supported us during 2023.
Booking is open now to anyone who has attended lunch club during 2023.
Please email Phil at manager@cgcc.org.uk
To join the lunch club you must be over 55, email john@dragonhall.org.uk and request a membership form.

Tai Chi with Helena
Every Monday: 11:00 – 12:00
Learning Tai Chi Chuen and Qi gong requires patience, focussed attention, perseverance and willingness to cultivate this internal artform with regularly daily practice. Only with genuine intention and desire to improve your health will, in time, enable you to achieve the ultimate mind – body fitness.
Based on Taoist philosophy from the 'Art of War' where "softness overcomes hardness", all movements have a strategic advantage and are done with no deliberate force applied. Hence the exercises are non vigorous yet bringing immense power of rejuvenating and self-healing within the body.
I have TWO spaces available, please email me directly for more information – john@dragonhall.org.uk

Regular Activities
Monday
09:00 Line Dancing (Zoom; £1 per class)
11:00 Tai Chi (£2 – two spaces available)
11:00 – 13:00 Badminton (Free – but booking essential)
Tuesday
10:00 – 12:00 Jewellery Class (Full)
Wednesday
10:00 – 11:00 Yoga (£5.00)
11:15 – 12:15 Pilates (£5.00)
14:00 – 16:00 Digital Video Editing with LFS (Full)
Thursday
10:00 – 12:00 Drop In Digital Workshop by Camden
12:00 – 13:00 Flamenco (£5.00)
13:00 – 15:00 Badminton (Free – booking essential)
13:00 – 15:00 Digital Photo Class
Friday
10:00 – 12:00 1-1 digital support (appointment only)
12:00 – 14:00 Lunch Club (pre-booking essential)
---
To reserve a space / tickets or for more details please email: activities@dragonhall.org.uk
For any other queries email me directly or leave a message on Whatsapp.
My Mobile number is 07759 646507

March 2023
Wednesday 1st
15:00: Film Club at the Garden Cinema "Brazil" – cost £2:00 (four spaces)
Monday 20th:
14:00: Pub Quiz with Viola
Wednesday 22nd:
13:00 – 17:00: Temple of Ideas
Saturday 25th:
13:00: Social Dance with Vera the Diva (full)
Monday 27th:
14:00: Bridge session (two spaces)
Wednesday 29th:
11:00 – 13:00: City Lit Maths Course
---
To reserve a space / tickets or for more details please email: activities@dragonhall.org.uk
For any other queries email me directly or leave a message on Whatsapp.
My Mobile number is 07759 646507

And Finally…
If you need to contact me, please contact me only on this mobile number 07759 646507.
Please do not visit me at Dragon Hall. I work at different venues throughout the week and I might not be there.
It is essential that all events/workshops or classes are booked in advance. If you would like to attend an event, please ALWAYS contact me beforehand.
Please note that all payments for classes are paid online via our website. If you have any difficulty with this, I am happy to assist. But again, this must be done beforehand and booked with me.
---
---
Thank you for your support and cooperation.
Can You Help Dragon Hall Trust?
Your donation will support vulnerable members of our communities.
Christmas Lunch – December 2022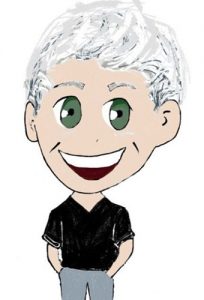 Contact John at john@dragonhall.org.uk or 07759 646507 in case of an emergency. 
Be safe – and remember to laugh at the little things!