Wednesday 16th February 2022
WEDNESDAY UPDATE
Good afternoon all,
Here is our mid-week update. Please email me for any further details or to reserve a space / tickets.
You can also leave a message on Whatsapp.
My Mobile number is 07759 646507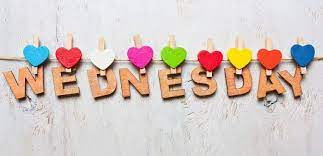 Up-coming Events
Tuesday 22nd February
Creative Writing Class at Kew Gardens, 11:00 – 12:30
As we begin to step into warmer and brighter months, the first session will be exploring the theme of 'buds' through some poetry and creative writing activities.
---
Wednesday 23rd February
Free exhibition at Two Temple Place, 14:00 – 15:00
In their 10th annual exhibition, Two Temple Place will showcase the ceramic medium through artworks by three generations of Black women artists working in clay. Body Vessel Clay spans 70 years of ceramics, celebrating the medium in new and surprising ways.
---
Thursday 24th February
Dance around the world, 15:30 – 4:30
Phoenix Garden will be hosting a series of Community Classes made possible by the generosity of #kasumatrust. Starting on the 24th of Feb, 5 one-hour-long sessions over 5 weeks, exploring dance traditions from around the world, for just £20. No experience or partner necessary.
So why not give it a go email admin@thephoenixgarden.org to register your interest and secure a place
---
Friday 25th February
La Boheme at the English National Opera – 19:30
One of opera's most popular and unforgettable stories, Puccini's La bohème is an exceptional musical and theatrical treat. I have ten FREE tickets for the evening performance at the English National Opera.
---
Thursday 3rd March
Aromatherapy session 14:00 – 15:30
Micha is back this month, with a focus on Lotions & Potions for Health and Beauty. I have one space left, cost is £8.00 for a four-week workshop.
---
Saturday 19th March
Social Dance with Vera the Diva – 13:00 – 15:30
Come along and enjoy an afternoon of music and dance with Edurne. Edurne will put you through your paces and your dance steps, with a variety of music, that will have you tapping your toes and humming along.
Cost £3.50
Please email me to reserve a space.

WHAT'S ON
Monday
9:30 – 10:30 Line Dancing (Zoom – Full)
11:00 – 13:00 Badminton (2 Spaces)
Tuesday
10:00 – 12:00 Jewellery Class (Full)
Wednesday
10:00 – 11:00 Yoga (£3.00)
11:15 – 12:15 Pilates (£5.00)
Thursday
10:00 – 12:30 1-1 Digital Inclusion support
11:15 – 12:15 Flamenco (£3.00)
13:00 – 15:00 Digital Photo Class (Full)
22:00 – 23:00 Learn Guitar by Zoom (Free)
Friday
10:00 – 11:00 Tai Chi (Zoom)
11:00 – 12:30 Coffee Morning (Free)
12:00 – 14:00 Lunch Club (£3.00)
17:00 – 18:00 Belly Dancing (Zoom – Free)
---
Wednesday 23rd March
14: 00 Free entrance to exhibition at Two Temple Place (3 spaces)
Tuesday 8th March
12:00 FREE entrance to Kew Gardens (2 spaces)
Please note that this is not a tour, so members are free to walk and visit the garden as they choose.
Entrance to Kew will be at 12:00

And Finally…
If you need to contact me, please contact me only on this mobile number 07759 646507.
Please do not visit me at Dragon Hall. I work at different venues throughout the week and I might not be there.
It is essential that all events/workshops or classes are booked in advance. Dragon Hall is still following social distancing guidelines and most sessions are now fully booked. If you would like to attend an event, please ALWAYS contact me beforehand.
Please note that all payments for classes are paid online via our website. If you have any difficulty with this, I am happy to assist. But again, this must be done beforehand and booked with me.
Thank you for your support and cooperation.
Can You Help Dragon Hall Trust?
Your donation will support vulnerable members of our communities.
2021 Christmas lunch video: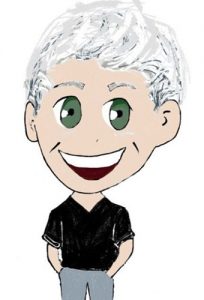 Contact John at john@dragonhall.org.uk or 07759 646507 in case of an emergency. 
Be safe – and remember to laugh at the little things!