SATURDAY UPDATE
Good morning all!
Welcome to our weekly update of activities and future events. Please click on the links below to reserve or book your space.
John
You can leave me a message on Whatsapp.
My Mobile number is: 07759 646507
My email address is: john@dragonhall.org.uk

It's a Wonderful Life
Wednesday 23 November at 18.30
The classic Christmas story, redefined for a new generation.
Jake Heggie and Gene Scheer's operatic adaptation of the genre-defining Frank Capra film of the same name, It's a Wonderful Life will transport you to the idyllic little town of Bedford Falls, where it's a white Christmas – though not everything is merry and bright.
I have FOUR tickets – to register your interest, please email me directly

Building Tour Two Temple Place
Monday 28th November 10am – 11am
Two Temple Place is known for many years as Astor House, is a building situated near Victoria Embankment in central London, England. It is known for its architecture, and contains notable works by the likes of William Silver Frith, Sir George Frampton RA, Nathaniel Hitch and Thomas Nicholls. The secrets behind William Waldorf Astor's neo-gothic fantasy are revealed in this special tour. The tour will last approx. 1 hr including time for any questions.
To book a place: use the link below
https://forms.gle/UNL3gKX95m1FhF988

Camden and the Great War
An illustrated talk by Tudor Allen:
Monday 5th December: 13:00 – 14:00
This talk will explore the ways in which the First World War impacted on the lives of the people of Hampstead, Holborn and St Pancras, the areas that today form the London Borough of Camden. Tudor Allen is Senior Archivist at Camden Local Studies and Archives Centre.
Free refreshments served from 12:30
Venue: CGCC at 7 Dials Club.
To book a space, please email me directly.

Reinstate the English National Opera's ACE Funding
On Friday 4 November Arts Council England announced the removal of ENO's NPO (National Portfolio Organisation) status and consequent funding cut. The ENO was set up to bring opera for everyone and has been doing this very successfully for nearly 92 years:
In total, £50m has been pulled from London's arts funding. This is devastating to the cultural climate of the UK. Supporting this petition via Change.org

Upcoming exhibition Two Temple Place
Saturday 28 January – Monday 27 February
Inside: A Two Temple Place & Thorp Stavri Exhibition.
Developed from a Summer 2022 research residency at Two Temple Place, this four-week exhibition will showcase 10 contemporary artists working in sculpture, installation, painting, photography, VR and film. Each artist has produced a brand new body of work in response to the eccentric architecture of Two Temple Place and its complex historic narratives, using the artists' responses to the building and its ideological challenges to shape work for its rooms.
For more information please click the link: https://twotempleplace.org/events/inside/

Regular Classes
Monday
09:00 Line Dancing (Zoom; £1 per class)
11:00 – 13:00 Badminton (Free – but booking essential)
TUESDAY
10:00 – 12:00 Jewellery Class
Wednesday
11:15 – 12:15 Pilates (£5.00)
Thursday
10:00 – 12:00 Drop In Digital Workshop by Camden
11:15 – 12:15 Flamenco (£3.00)
13:00 – 15:00 Badminton (Free – booking essential)
13:00 – 15:00 Digital Photo Class
Friday
10:00 – 11:00 Tai Chi (Free – Zoom)
10:00 – 12:00 1-1 digital support (appointment only)
12:00 – 14:00 Lunch Club
---
To reserve a space / tickets or for more details please email: activities@dragonhall.org.uk
For any other queries email me directly or leave a message on Whatsapp.
My Mobile number is 07759 646507

NOVEMBER 2022
Yeomen at the ENO
Wednesday 9th November: 7:00pm
Tea Dance (full details next week)
Saturday 12th November: 1pm
Kew Gardens
Tuesday 15th November: 12:00
Coffee morning at Garden Cinema
Thursday 24th November: 11:00am
---
DECEMBER 2022
Christmas Lunch
Monday 19th December and Tuesday 20th December
---
To reserve a space / tickets or for more details please email: activities@dragonhall.org.uk
For any other queries email me directly or leave a message on Whatsapp.
My Mobile number is 07759 646507

And Finally…
If you need to contact me, please contact me only on this mobile number 07759 646507.
Please do not visit me at Dragon Hall. I work at different venues throughout the week and I might not be there.
It is essential that all events/workshops or classes are booked in advance. Dragon Hall is still following social distancing guidelines and most sessions are now fully booked. If you would like to attend an event, please ALWAYS contact me beforehand.
Please note that all payments for classes are paid online via our website. If you have any difficulty with this, I am happy to assist. But again, this must be done beforehand and booked with me.
---
---
Thank you for your support and cooperation.
Can You Help Dragon Hall Trust?
Your donation will support vulnerable members of our communities.
Friday Lunch Club – April 2022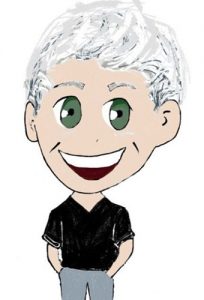 Contact John at john@dragonhall.org.uk or 07759 646507 in case of an emergency. 
Be safe – and remember to laugh at the little things!