Thursday 28th May 2020 – Day Sixty Five
Good morning all – Thursday already – where has the week gone?
This was shared with me yesterday by Michael, which I thought was great: "The bad news is time flies. The good news is you're the pilot."
---
Dragon Hall are now setting up a number of Zoom sessions through the week
Mondays
Topic: Pilates with Rosie
Time: 11:30 am London
=====================
Topic: Flamenco Dancing with Sam
Time: 1pm
Zoom Meeting details to be confirmed
---
Tuesday
Topic: Meditation with Marcos
Time: 10:30 am
---
Wednesday (tomorrow 2nd session of 6)
Topic: Meditation with Inner Space
Time: 10.00 am
---
Thursdays
Topic: Chair Yoga with Marcos
Time: 10:30 am
=============================
Topic: Reading Paintings in the Royal Collection
Time: May 28th at 2pm.
---
Sundays
Topic: Social Sunday with Amber
Time: 10.30am
---
What can I share with you today?
---
FOOD / SHOPPING
Thank you to everyone who has forwarded their wonderful support and comments to me regarding the Food Bank Project organised by Covent Garden Community Centre / 7 Dials Club. It is really gratifying to hear that so many people are benefiting from the service:
Foodbank – We are flexible with regards to who we can help. If you fit the following criteria, please register.
Self Isolation due to symptoms
Isolation due to vulnerable or shielded status
Income reduction because of lockdown & crisis measures
Income reduction while waiting for benefits to arrive
Homeless
---
From Sarah:
Online Shopping availability. Supermarkets are advising people to shop in stores where possible to ease pressure on deliveries to those that can't – but that's not always possible. Here is a summary from MoneySavingExpert.com 
Asda – slots released 14 days ahead – No official policy on when slots will be released,but 10pm and again just after midnight have proved most successful for customers so far.

Co-op – slots released 5 days ahead – Around midnight.

Iceland – slots released 7 days ahead – Slots released based on individual stores.

Morrisons – slots released 3 days ahead – Customers had most success just after midnight or first thing in the morning.

Ocado – slots released 7+ days ahead – Non-priority customers notified of new slots. On the Ocado homepage, priority customers send emails when new ones are released.

Sainsbury's – slots released 7 days ahead – Monday morning proved most successful with shoppers, no official policy from the grocer itself.
---
From Leah:
Just a quick update re: Tesco Covent Garden: it remains very busy,
I've walked past a couple of times over the last week or so and the queue has been at least 10/15 people long.
---
From Next Door:
I had a lovely mellow cup of coffee from the friendly independent café in Warren Street, The Old Dairy Coffee Shop.
They are having a tough time to cope now that offices are closed. Please show your support!
---
From Phil:
Foodbank update!
Great video by Jimmy Furre, showcasing the great work done by the 7Dials Club / Covent Garden Community Centre. Please have a look and 'like' the video.
---
ART & CULTURE
From Theresa:
Royal Albert Hall presents Royal Albert at Home: Imogen Heap Friday 29th  May 2020 starts: 7:30pm.
Imogen Heap will deliver an exclusive set from her home .The Ivor Novello-winning producer, writer, singer, multi-instrumentalist and technologist is the creative force behind gestureware MI.MU gloves and the music ecosystem Mycelia.
---
From Karen L:
A House Through Time – BBC1 iPlayer.
David Olusoga investigates the residents of an 18th-century house in Bristol, uncovering stories of piracy, an abandoned baby, a notorious political writer and a runaway slave.
---
HEALTH
From Rosy:
Very pleased to inform you that from next Monday. Rosy will be leading her sessions on Zoom.
The sessions are free. Here are details:
Topic: Pilates with Rosie
Time: 11:30 am London
---
From Declan:
I have done over 30 workouts now and some people don't realise that you can access them on the playlists link to the page.
See the link below! I am doing three new workouts each week to keep things fresh.
---
INFORMATION
From Chris B:
#DesignDispatches. Join Design Museum's Chief Executive and Director, Tim Marlow in conversation with  a wide  spectrum of brilliant designers and architects.
Saturday 30 May, 14.00 on IGTV. In conversation with Rejina Pyo. Meet Rejina Pyo, South Korean fashion designer based in London. Pyo's philosophy is to create timeless clothes that encourage individuality and don't follow trends.
---
From Neil (The West End Community Trust).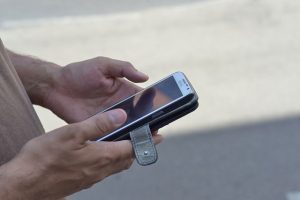 If you need help with a smartphone or tablet.
Please ring 07502 106713 (Monday and Wednesdays) or 07768 907525 (Tuesdays, Thursdays and Fridays. Neil will call you straight back, you don't need to pay for the call.
---
FUNNY SIDE OF LIFE
From Ruth – Do you Speak Corona?
Are you fully conversant with the new terminology of "Lockdown Lingo"?  Corona conversation for the beginner!
Goutbreak – The sudden fear that you've consumed so much wine, cheese, home-made cake and Easter chocolate in lockdown that your ankles are swelling up like a medieval king's.
Caught between a shop and a hoard place – The dilemma of needing to purchase basics but not wanting to be accused of stockpiling – "I'm not stockpiling, I usually buy this many tins of beans".
Antisocial distancing – Using health precautions as an excuse for snubbing neighbours and generally ignoring people you find irritating.
---
That's all for now!
You can contact me on 07759 646507 in case of an emergency
Be safe
John