TUESDAY UPDATE
Good morning all
I hope that your week is going well so far. Welcome to my regular update. A full listing of events will be forwarded at the weekend.
John
You can leave me a message on Whatsapp.
My Mobile number is: 07759 646507
My email address is: john@dragonhall.org.uk
FREE TALK AT 7 Dials Club as CGCC
Friday 21st October – 11:30
Just a reminder to everyone, that Susan Gordon will be giving a free talk at our lunch club. All members welcome!
What does it take to write your story? Is it worth telling? Where do you start? And how do you know if it's any good? This free introductory talk will answer these questions and more, in a lively conversation about memoir & autobiography as a form. If you are curious about starting a memoir project, editor and writer Susan Gordon will take you through some of the essentials of life writing, and different ways to approach it.

CHRISTMAS LUNCH AT LITTLE ITALY
Wednesday 7th December, 12.00pm
West End Community Trust are offering six Dragon Hall members a free Christmas lunch. If you would like to be considered for a space, please can you complete the link below. Closing date Sunday 23rd October
https://forms.gle/Vxh2DK4S52YQJXMU8
Thank you
John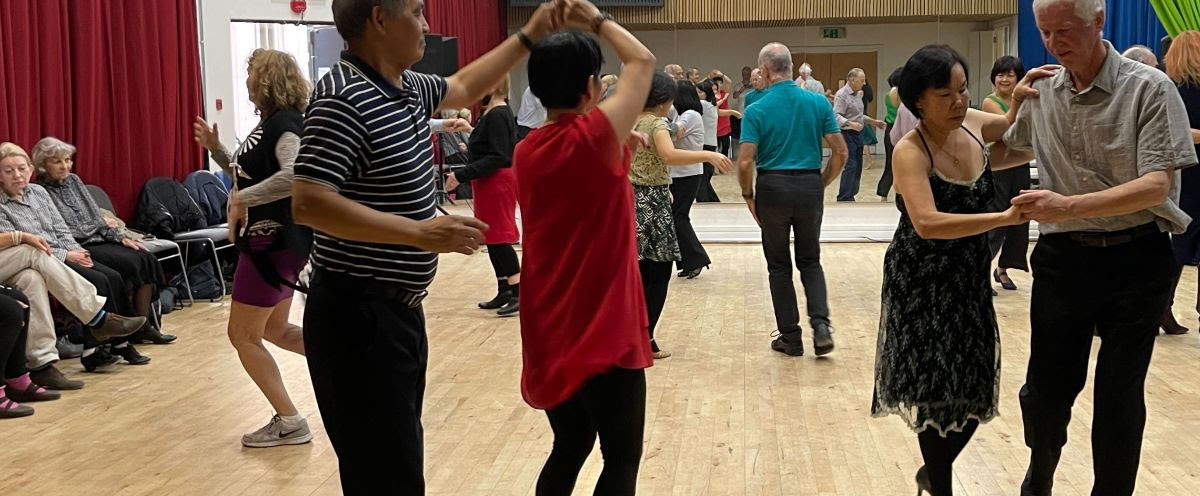 HALLOWEEN TEA DANCE
FRIDAY 28th OCTOBER 2:00 – 4:30
Enjoy an afternoon of dancing accompanied by afternoon tea, with festive music supplied by Vera the Diva. £3.00 per person. Fancy dress is optional – Best costume wins a prize!
To book your space: click the "Pay for Activities" button below
'Enter Amount' – The cost is 3.00 (without the '£' symbol) – you will get a receipt and I will get a notification of payment.
In the 'Activity' dialogue box type "Halloween Tea Dance"
Fill in the rest of the boxes then click on the 'Pay' button
** please note the slight change in time

Regular Classes
Monday
09:00 Line Dancing (Zoom; £1 per class)
11:00 – 13:00 Badminton (Free – but booking essential)
TUESDAY
10:00 – 12:00 Jewellery Class (Full)
Wednesday
11:15 – 12:15 Pilates (£5.00)
Thursday
10:00 – 12:00 Drop In Digital Workshop by Camden
11:15 – 12:15 Flamenco (£3.00)
13:00 – 15:00 Badminton (Free – booking essential)
13:00 – 15:00 Digital Photo Class
Friday
10:00 – 11:00 Tai Chi (Free – Zoom)
10:00 – 12:00 1-1 digital support (appointment only)
12:00 – 14:00 Lunch Club (Free)
---
To reserve a space / tickets or for more details please email: activities@dragonhall.org.uk
For any other queries email me directly or leave a message on Whatsapp.
My Mobile number is 07759 646507

OCTOBER 2022
Friday 14th
12:30 Free Lunch at Phoenix Garden
13:00 Prize Pub Quiz
Sunday 16th
12:00 Free entry to Kew Gardens (full)
Friday 21st
11:30 Talk by Susan George
Friday 28th
13:00 Halloween Tea Dance
Sunday 30th
11:00 Social Walk with Richard (full)
---
NOVEMBER 2022
The Yeomen of the Guard (Free Tickets)
Tuesday 1 November at 18:00 at the London Coliseum.
---
DECEMBER 2022
Christmas Lunch
Monday 19th and Tuesday 20th December 2022
---
To reserve a space / tickets or for more details please email: activities@dragonhall.org.uk
For any other queries email me directly or leave a message on Whatsapp.
My Mobile number is 07759 646507

And Finally…
If you need to contact me, please contact me only on this mobile number 07759 646507.
Please do not visit me at Dragon Hall. I work at different venues throughout the week and I might not be there.
It is essential that all events/workshops or classes are booked in advance. Dragon Hall is still following social distancing guidelines and most sessions are now fully booked. If you would like to attend an event, please ALWAYS contact me beforehand.
Please note that all payments for classes are paid online via our website. If you have any difficulty with this, I am happy to assist. But again, this must be done beforehand and booked with me.
---
---
Thank you for your support and cooperation.
Can You Help Dragon Hall Trust?
Your donation will support vulnerable members of our communities.
Friday Lunch Club – April 2022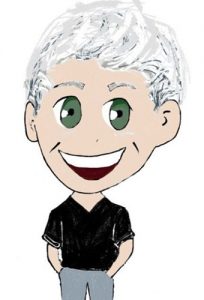 Contact John at john@dragonhall.org.uk or 07759 646507 in case of an emergency. 
Be safe – and remember to laugh at the little things!