TUESDAY UPDATE
Good morning all,
I hope your weekend went well? Welcome to our weekly online newsletter, today's newsletter is a summary of events coming up, will provide a full update during the week.
You can leave me a message on Whatsapp.
My Mobile number is: 07759 646507
My email address is: john@dragonhall.org.uk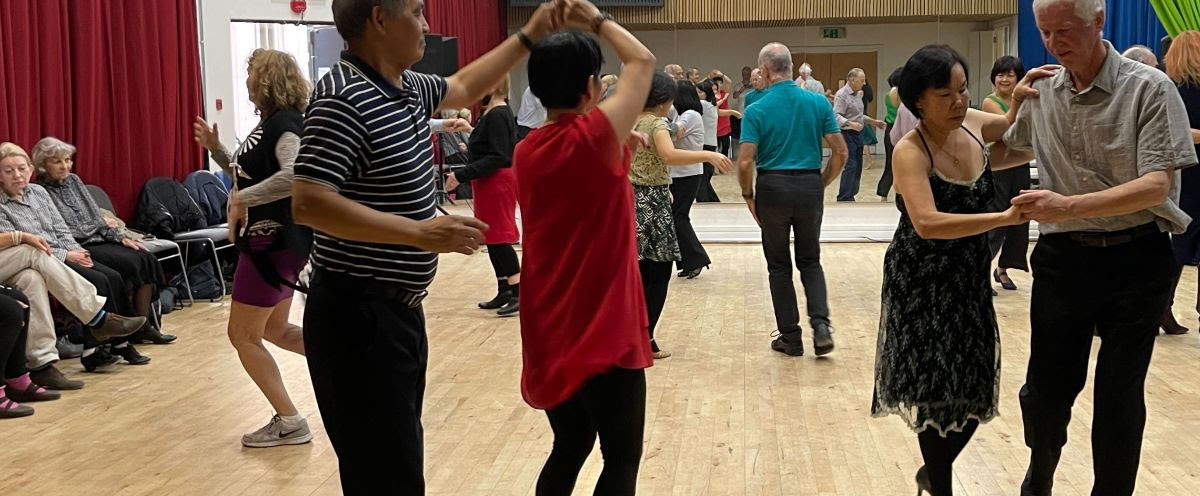 VERA THE DIVA – TEA DANCE
Saturday 24th September; 13:30 – 15:30
Our last tea dance was postponed due to the tube and train strike. This has been rescheduled for Saturday 24th September. I will be in contact with everyone who paid for the last dance and confirm. There are some spaces available if you are interested in attending.
Please email if you would like to reserve a space.

FRIDAY LUNCH CLUB
CGCC at 7 Dials Club
Please note that our lunch club is full this week, as it most weeks. Everyone associated with the lunch club are truly pleased and proud of how successful our weekly get-together has become. As from the end of this month, we shall be increasing our capacity to 60. Our thanks to Shaftesburys for their funding and valuable support in making this happen.

DIGITAL INCLUSION SESSIONS
At Dragon Hall
We have two classes restarting this month, with Tutor Zoe Lee
Digital Skills Workshop at Dragon Hall; Thursdays 10:00-12:00, starting on the 22nd September 2022
During the next few weeks and months, workshops (which are drop-in) will include: 'Staying Safe Online' (including basic device security settings, online shopping & banking, pitfalls of social media, etc.), 'Digital for Wellbeing' (including NHS App, online forms & appointments, etc.), 'Advance your Online Skills' (including online apps e.g. free Google Apps)
---
Creative Digital Project at Dragon Hall; Thursdays 13:00-15:00, starting on the 22nd September 2022
The Covent Garden area is world famous, but how many of us stop and look at its hidden corners? Come and explore the area though digital photography and video using smartphones and tablets.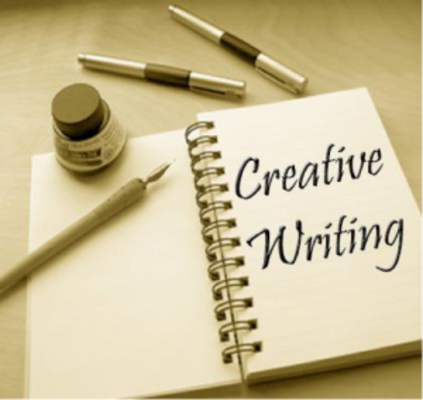 CREATIVE WRITING
At Dragon Hall
This friendly writing class is open to all abilities and will focus on poetry and flash fiction, though you can write in different forms too. With warm-up exercises, prompts and shared reading focusing on a different theme each week, tutor Bryony will support you to write and share your work.
**New** Class begins on Monday 12th September, 13:00 – 15:00 at Dragon Hall
Community Zoom talks from Royal Collection Trust
The next RCT talk taking place on Wednesday 7 September, when we will hear all about the hidden Windsor gem, Frogmore House. Frogmore House, so named due to the large number of frogs in the area originally, stood on the estates of Great and Little Frogmore, which were bought by Henry VIII in the 16th-century. Hugh May, Charles II's architect at Windsor, built the house for his nephew Thomas May and his wife Anne Aldworth, since its completion in 1684, it's been occupied by a succession of Crown tenants.
From 1709 to 1738 the house was leased by the Duke of Northumberland, son of Charles II by the Duchess of Cleveland. Following the death of the Duchess of Northumberland in 1738, Frogmore had a succession of occupants, including Edward Walpole, second son of the Prime Minister Sir Robert Walpole.
The talk will start at 2pm, and last approximately an hour.

Regular Classes
Monday
09:00 Line Dancing
12:00 *New* Creative Writing Class (starts September – Free)
11:00 – 13:00 Badminton (Free – but booking essential)
TUESDAY
10:00 – 12:00 Jewellery Class (starts September – Free)
Wednesday
10:00 – 11:00 Yoga (£5.00)
11:15 – 12:15 Pilates (£5.00)
Thursday
10:00 – 12:00 Drop In Digital Workshop by Camden (Free – restarts 15th September)
11:15 – 12:15 Flamenco
13:00 – 15:00 Badminton (Free – booking essential)
13:00 – 15:00 Digital Photo Class (Free – restarts 15th September)
Friday
10:00 – 11:00 Tai Chi (Zoom)
10:00 – 12:00 1-1 digital support (appointment only)
12:00 – 14:00 Lunch Club (£3.00 – full this week)
---
You can also leave a message on Whatsapp.
My Mobile number is 07759 646507

SEPTEMBER
Wednesday 7th
14:00 Free RCT Zoom Presentation
Thursday 8th
11:30 Afternoon Tea at the British Museum (Full)
Sunday 11th
11:00 Social Walk with Richard (Full)
Tuesday 13th
13:00 Middle Temple Tour
Tuesday 20th
14:00 Bow Museum Tour (Full)
Friday 23rd 
14:00 Free tour of Buckingham Palace (Full)
---
You can also leave a message on Whatsapp.
My Mobile number is 07759 646507

And Finally…
If you need to contact me, please contact me only on this mobile number 07759 646507.
Please do not visit me at Dragon Hall. I work at different venues throughout the week and I might not be there.
It is essential that all events/workshops or classes are booked in advance. Dragon Hall is still following social distancing guidelines and most sessions are now fully booked. If you would like to attend an event, please ALWAYS contact me beforehand.
Please note that all payments for classes are paid online via our website. If you have any difficulty with this, I am happy to assist. But again, this must be done beforehand and booked with me.
---
---
Thank you for your support and cooperation.
Can You Help Dragon Hall Trust?
Your donation will support vulnerable members of our communities.
Friday Lunch Club – April 2022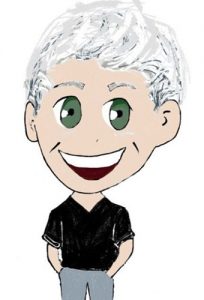 Contact John at john@dragonhall.org.uk or 07759 646507 in case of an emergency. 
Be safe – and remember to laugh at the little things!