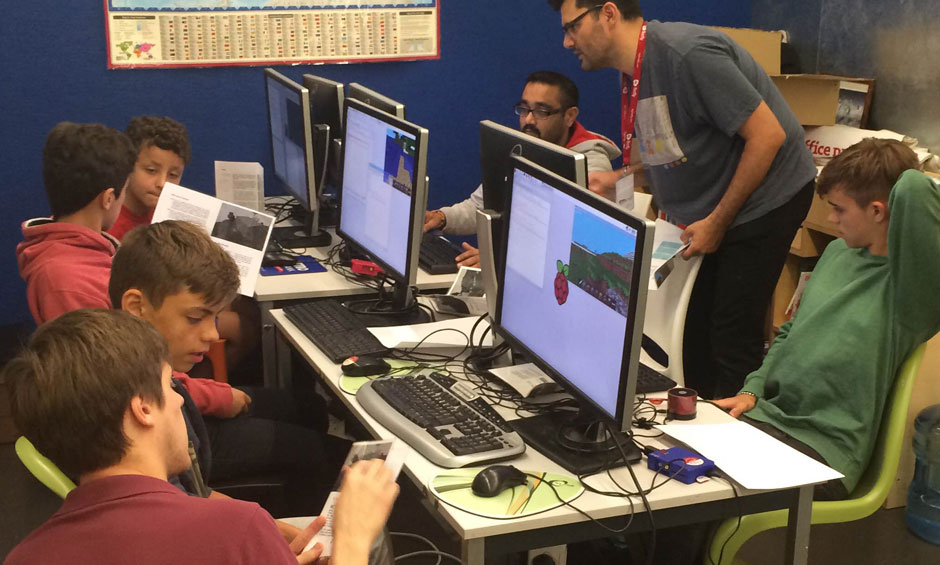 Islington Summerversity 2015
This summer Dragon Hall Tech Team has been out and about taking technology to 3 different venues in Islington – Spectrum, The Zone and Platform. We showcased 3D Printing, coding, virtual reality, electro-dough and lots more. In addition we ran longer sessions in 3D printing and coding using Minecraft on the Raspberry Pi.
Here are a few comments from the young people who came along to the sessions…
"The electric dough activity was really fun and I enjoyed making colourful circuits" – Emerald
"It was more fun than I expected" – Philip
"You can do nearly anything on Minecraft using Raspberry Pi!" – Adam
"I learnt a lot about designing shapes" – Felix

Islington Summerversity
Dragon Hall was part of Islington's Summerversity 2015 – we went to three great Islington Venues, The Zone, Platform and Spectrum to introduce young people to cutting edge technology.
Taster Day, to try out 3D Printers, Virtual Reality Headsets, Google Cardboard, Coding, Makey Makey, Electro-Dough and loads more…

Introduction to 3D Printing – understand the core processes behind 3D printing and how to use the software to design and print 3D objects

Code in Python using Minecraft on the Raspberry Pi – get under the hood in Minecraft and write your own code…