MONDAY UPDATE
Good morning all,
Welcome to our weekly online newsletter, which some of the current and future activities that Dragon Hall organise.
John
You can leave me a message on Whatsapp.
My Mobile number is: 07759 646507
My email address is: john@dragonhall.org.uk

LOVE+ Community Theatre project in Soho & Chinatown
PERSONA COLLECTIVE is looking for performers from all ages to take part in their new Immersive Theatre production in Soho & Chinatown.
During 4 months, 25 participants will have the opportunity to co-create a theatre piece & a film with a diverse, intergenerational group. You will learn dance & acting techniques, develop improvisational skills to tell a story & build characters, practice creative writing and perform in front of an audience. The acting and movement exercises are designed for all types of bodies & disabilities.
The Live performance:
SITE-SPECIFIC, IMMERSIVE SHOW that will open in late March 2023 across multiple locations in SOHO & CHINATOWN.
The audience will find themselves stepping into an intimate journey across multiple secret locations throughout Soho & Chinatown; from a barbershop to a chapel, weaving through hidden passageways. They will be immersed in a multi-sensory experience, somewhere between fiction and reality. Each group of audience will be following one character's story, whilst witnessing threads of multiple narratives throughout their journey. Audience members usually describe the experience as "being immersed inside of a film" or as "hyper-real, it was never clear whether something was reality or an artistic construct".
Who is Persona Collective? Persona Collective is a multidisciplinary team of creatives from theatre, dance, design, architecture, film & education. We bring together community members and creative practitioners to perform immersive theatre in unexpected places throughout London.
Dates:
Performance+ workshops (training) will take place in a rehearsal space in Soho every Thursday from 19:00 – 22:00.
INTRODUCTORY WORKSHOP: 13th December 2022 (next training session will be from Thursday 5th of January 2023). 28/03/2023 to 16/04/2023 – Live Performance x 3 weeks (5 shows per week) 17/04/2023 to 20/04/2023 – Making the film of the show
How to take part:
You can send an email to rocio@personacollective.co.uk explaining who you are and why you want to take part in this project.
Or if you prefer you can call us to 07784470112 (Monday to Friday 9 to 5pm). Rocio will also be at the Lunch Club on Friday 2nd December from 11:30 to talk to members personally, if you have any questions.

Covent Garden Community Carol Service
5th December 2022
This year's Covent Garden Community Carol Service will be on Monday 5th December 2022, starting at the usual time of 6.30pm.
In keeping with tradition, St. Paul's church will be bathed in festive lighting to sing carols, listen to readings and are treated to performances.
And, as always, everyone is welcome to stay afterwards for food and drinks.
Please join in what we think is the best possible start to the Christmas season.

CHRISTMAS LUNCH
Please note that there is only ONE DAY LEFT for Christmas bookings. Monday 19th is now FULL
I have ten spaces left for Tuesday 20th December
If you are interested in booking a space, please use the form below:

Regular Classes
Monday
09:00 Line Dancing (Zoom; £1 per class)
11:00 – 13:00 Badminton (Free – but booking essential)
Tuesday
10:00 – 12:00 Jewellery Class (Full)
Wednesday
10:00 – 11:00 Yoga (£5.00)
11:15 – 12:15 Pilates (£5.00)
Thursday
10:00 – 12:00 Drop In Digital Workshop by Camden
11:15 – 12:15 Flamenco (£3.00)
13:00 – 15:00 Badminton (Free – booking essential)
13:00 – 15:00 Digital Photo Class
Friday
10:00 – 11:00 Tai Chi (Free – Zoom)
10:00 – 12:00 1-1 Digital Support (appointment only)
12:00 – 14:00 Lunch Club (Full)
---
To reserve a space / tickets or for more details please email: activities@dragonhall.org.uk
For any other queries email me directly or leave a message on Whatsapp.
My Mobile number is 07759 646507

NOVEMBER 2022
Monday 28th
10:00 Two Temple Building Tour (2 spaces left)
---
DECEMBER 2022
Monday 5th 
13:00 An Illustrated Historical Talk: Camden and the Great War
Wednesday 7th
14:00 Royal Collection Talk
Royal Christmas Traditions
From personalised cards, to Christmas trees on tables, find out more about Royal Christmas traditions and which ones we still observe today. Join us and get into the Christmas spirit early as we also say thank you for your support during the year.
Monday 19th and Tuesday 20th
Christmas Lunch
---
To reserve a space / tickets or for more details please email: activities@dragonhall.org.uk
For any other queries email me directly or leave a message on Whatsapp.
My Mobile number is 07759 646507

And Finally…
If you need to contact me, please contact me only on this mobile number 07759 646507.
Please do not visit me at Dragon Hall. I work at different venues throughout the week and I might not be there.
It is essential that all events/workshops or classes are booked in advance. Dragon Hall is still following social distancing guidelines and most sessions are now fully booked. If you would like to attend an event, please ALWAYS contact me beforehand.
Please note that all payments for classes are paid online via our website. If you have any difficulty with this, I am happy to assist. But again, this must be done beforehand and booked with me.
---
---
Thank you for your support and cooperation.
Can You Help Dragon Hall Trust?
Your donation will support vulnerable members of our communities.
Friday Lunch Club – April 2022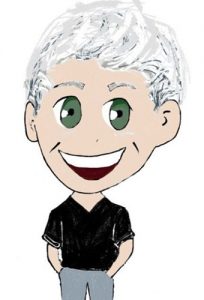 Contact John at john@dragonhall.org.uk or 07759 646507 in case of an emergency. 
Be safe – and remember to laugh at the little things!