Tuesday 21st July 2020 – Day One Hundred & Nineteen
Good morning all, welcome to (I think) my 120th blog – though I lost count after 50! It has been a wonderful learning experience (in terms of developing a new skill, trying out new software and, most importantly, learning about you).
So many of you have shared your thoughts, opinions, ideas, suggestions. During the last five months you have also opened up with your hopes, dreams, fears, anxieties as well as your optimism, hope and kindness.
It has been a journey.
However, as I start preparing to (safely) restart activities, Amber, will now continue with the daily updates. She is really excited (as she should be, this is a great project) and is eager to hear from you.
Please do keep sharing your hints, suggestions, queries, links and information.
I will still be here! So continue to email me, and if you have a problem or an emergency, please do ring me.
---
What can I share with you today?
---
FOOD / SHOPPING
Thank you to everyone who has forwarded their wonderful support and comments to me regarding the Food Bank Project organised by Covent Garden Community Centre / 7 Dials Club. It is really gratifying to hear that so many people are benefiting from the service:
Foodbank – We are flexible with regards to who we can help. If you fit the following criteria, please register.
Self Isolation due to symptoms
Isolation due to vulnerable or shielded status
Income reduction because of lockdown & crisis measures
Income reduction while waiting for benefits to arrive
Homeless
---
Just a reminder. If you (or know of anyone) who cannot go out because they are vulnerable, self isolating or for any other reason and need help with food etc.
Assistance can be found on the government web page. The form is rather long, but is fairly straightforward. If you (or know of anyone who needs support) please let us know.
---
ART & CULTURE
From Chris B:
Culture in Quarantine | Filmed in Lockdown:
Swan Lake Bath Ballet
Elite dancers from across the globe create a modern-day Swan Lake from their own bathtubs! Set to Tchaikovsky's famous swan theme, 27 elite ballet dancers from renowned dance companies perform a modern-day Swan Lake from their own home (filled) baths. Award-winning choreographer Corey Baker worked with dancers across the globe to choreograph and film Swan Lake Bath Ballet completely remotely during the Covid-19 pandemic.
Dancers found innovative solutions including a child's scooter, piles of books and even a toilet plunger to help stabilise and enable camera angles.
Swan Lake Bath Ballet is iconic in movement, epic in music, and fun, thanks to its setting; a memorable project made during Covid-19 that makes a huge splash!
---
From Theresa K: Foreshore Festival Fulham Palace
Discover the past beneath the waves and beneath your feet.
Sun 6th Sep 2020. 11am – 3pm. The video will be available to watch for the whole of September. Fulham Palace will be hosting activities as part of this annual celebration of the River Thames, which will include getting hands on with some of the objects found at the Palace.
---
POETRY CORNER
Don Pepper Poetry
Congratulations to Don's new YOUTUBE channel. Please support Don's poems.
Follow the link and click 'like'. (Please note that Don sometimes uses strong language!)
Today's Poem:
Old Age –
Funny Poem about getting old
Yesterday Janet shared a lovely poem however, Janet couldn't find the photograph with HELENE WEIGEL in the bread queue so maybe it was a figment of her imagination rather than a fact!
---
HEALTH
From Declan: Central YMCA
*new video*. Join Declan for this session floor-based stretch to help with back pain and stiffness.
Equipment needed:
– Towel
– A thick book
– Chair nearby for balance if needed
---
From Theresa:
Apps help orthopaedic patients prepare for surgery.
The coronavirus pandemic has meant healthcare systems having to delay non-emergency surgery. In England the NHS delayed more than two million planned operations to free up hospital beds for potential Covid-19 patients. Doctors around the country are now looking at ways they can remotely assist thousands of patients waiting for joint surgery. This includes the creation of apps and new tools to monitor patients in new and detailed ways.
---
INFORMATION
From Stephen (Age UK) Men's Group – Tuesday 21st July 2.00pm – 4.00pm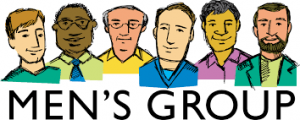 AGE UK'S first Men's' Group was very successful providing a long list of ideas for activities that can be provided after Lockdown including Garden stations.
Come along for chat and conversation on ZOOM and discuss what activities you would like to be organized as a group now and in the future. We will be holding a Mens' Group every fortnight. This is your chance to make new friends and to be involved in social activities.
If you would like to attend please contact Stephen Spavin: Email: stephen.spavin@ageukwestminster.org.uk
Tel: 07969 30251
---
LIGHTER SIDE OF LIFE
From Jerry (Quote for the day): ?
"People will not remember what you did for living, they will remember how you touched them with kindness and loving."
― Debasish Mridha M.D.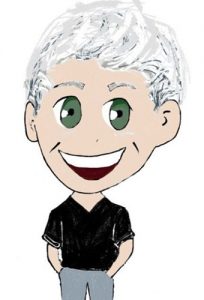 * My thanks to Celia who drew the Chibi character of me.
---
That's all for now!
You can contact me on 07759 646507 in case of an emergency
Be safe
John