Tuesday 2nd June 2020 – Day Seventy
Good morning all, hope you had a good night.
Zoom, FaceTime, Whatapp, going online. All tech terms that Amber, the team and myself have used since Lockdown began. For the most part, many of you have tried to get to grips with our 'brave new world'. However, there has been a large group who have turned their back on these opportunities. "Too old to learn", "It can't replace real contact", "Will wait until 'this' is all over". 
It is true that learning new IT skills can be daunting, and it is true that seeing someone on FaceTime is not the same as talking to someone in the same room, on a park bench or over a drink.
But the reality is (to some extent) the world is changing and we need to embrace some of these online tools and the possible opportunities.
Amber has been working with a lady whose husband is in hospital and has not seen him for three months. Naturally very upset about this, this lady discussed the possible options and using Whatsapp was discussed. Initially this idea was refuted, but after some patient discussions and support from Neil (from the West End Community Trust). For the first time in over 12 weeks both were reunited. As you can imagine, it was an emotional time for the couple.
Technology is not the solution or answer to isolation and loneliness, but it is a tool that can help with alleviating some of the issues that we are all facing. If you need support (or perhaps know someone who is having problems with laptops, tablets or smartphones) please let us know.
---
What can I share with you today?
---
FOOD / SHOPPING
Thank you to everyone who has forwarded their wonderful support and comments to me regarding the Food Bank Project organised by Covent Garden Community Centre / 7 Dials Club. It is really gratifying to hear that so many people are benefiting from the service:
Foodbank – We are flexible with regards to who we can help. If you fit the following criteria, please register.
Self Isolation due to symptoms
Isolation due to vulnerable or shielded status
Income reduction because of lockdown & crisis measures
Income reduction while waiting for benefits to arrive
Homeless
---
ART & CULTURE
From Theresa:
National Garden Scheme. Norton Conyers – an inspired revisiting.
Norton Conyers near Ripon in North Yorkshire is a house with a history.  Of Anglo-Saxon origins, the house with its distinctive Dutch-style gables is mostly late medieval with Stuart and Georgian additions and has been owned by the Graham family since 1624. It's historic in a National Garden Scheme sense too as it first opened its gates in 1935 and since then has opened in 56 years.
---
From Dominic:
Kings Place:
Wednesday 3rd at 7pm. Aurora Orchestra with Angela Hewitt – Online Event. In this concert from 2019, celebrated Canadian artist Angela Hewitt is guest performer, bringing a dancing delight to Piano Concerto No. 22, followed up by a Bachian encore.
---
HEALTH
From Declan:
Strength Training Session – Lunges, Squats, Abduction Exercises.
Join Declan for a whole-body strength training session with Squats, Lunges and Abduction exercises. If you want to ensure you are performing these exercises correctly you can watch the technique videos first.
---
From Neil:
I came across this in the 'i' newspaper and double checked it on the NHS app.
If you receive a call telling you to self-isolate it will come from number 0300 0135 000 or text  starting NHS and then the message. I wonder if it is worth putting in the newsletter, if like me you don't answer phone calls from numbers that you don't recognise?
---
INFORMATION
From Roslyn:
I was interested to read of the Old Dairy Shop in Warren Street selling delicious coffee.
Sadly I can't patronise it at present but am I right in guessing that it's on the original corner where I remember going in the mid-1970s for bottles of milk and other dairy products?  Does anyone know if my recollection is correct that it was in the care of Miss Evans, a descendant of the family who had owned the dairy?  I remember a tiled exterior similar to the umbrella shop on New Oxford St but I imagine the colour scheme was blue and cream.
---
From Neil (The West End Community Trust).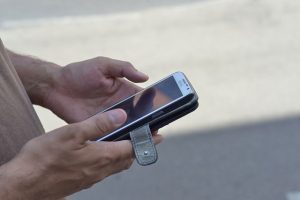 If you need help with a smartphone or tablet.
Please ring Monday to Friday 07768 907525. Neil will call you straight back, you don't need to pay for the call.
---
FUNNY SIDE OF LIFE
From Jerry – Mark Twain One-Liners That Are Still Relevant Today.
His advice will live on forever.
Here are quotes by Mark Twain that feel as apropos and on the nose today as when he first put pen to paper.
"To succeed in life, you need two things: ignorance and confidence." Twain might've meant this sarcastically, but it's proven to be scarily accurate today.
"If you tell the truth, you don't have to remember anything." As we've seen time and time again, liars always get caught.
---
That's all for now!
You can contact me on 07759 646507 in case of an emergency
Be safe
John