Thursday 21st May 2020 – Day Fifty Eight
Good morning all, hope that you are well.
---
What can I share with you today?
---
FOOD / SHOPPING
Thank you to everyone who has forwarded their wonderful support and comments to me regarding the Food Bank Project organised by Covent Garden Community Centre / 7 Dials Club. It is really gratifying to hear that so many people are benefiting from the service:
Foodbank – We are flexible with regards to who we can help. If you fit the following criteria, please register.
Self Isolation due to symptoms
Isolation due to vulnerable or shielded status
Income reduction because of lockdown & crisis measures
Income reduction while waiting for benefits to arrive
Homeless
---
From Sarah:
Online Shopping availability. Supermarkets are advising people to shop in stores where possible to ease pressure on deliveries to those that can't – but that's not always possible. Here is a summary from MoneySavingExpert.com 
Asda – slots released 14 days ahead – No official policy on when slots will be released,but 10pm and again just after midnight have proved most successful for customers so far.

Co-op – slots released 5 days ahead – Around midnight.

Iceland – slots released 7 days ahead – Slots released based on individual stores.

Morrisons – slots released 3 days ahead – Customers had most success just after midnight or first thing in the morning.

Ocado – slots released 7+ days ahead – Non-priority customers notified of new slots. On the Ocado homepage, priority customers send emails when new ones are released.

Sainsbury's – slots released 7 days ahead – Monday morning proved most successful with shoppers, no official policy from the grocer itself.
---
From Chris T:
Recipe for chicken thighs, bit too much for 1 person but easy to adjust.
---
ART & CULTURE
From Chris B:
Desperate Living (COVID-19).
Studio Voltaire has launched a new six–month engagement programme which aims to support LGBTQ+ people during and after COVID-19, providing support for artists as well as opportunities for people to engage with arts and culture in direct response to their experiences.
---
From Theresa:
Canal & River Trust.
Enjoy a tour from the sky of some of our most iconic waterway attractions, all from the comfort of your own home.
---
HEALTH
From Chris B:
Action for Happiness. 10 Days of Happiness.
Free online coaching program for challenging times. Boost your wellbeing during the crisis. The Covid-19 pandemic brings big challenges for our mental health, whether you're isolating at home or trying to live with the new restrictions. This program can help you cope and find a little more happiness in these difficult times.
---
INFORMATION
From Gil:
Mary Ward Centre.
Although face to face teaching has been suspended at the Mary Ward Centre, they have been busy developing some online courses for the summer term for you to enjoy. All their full fees have been discounted by 20%.
---
From Neil (The West End Community Trust)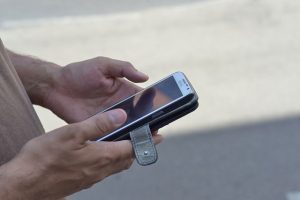 If you need help with a smartphone or tablet.
Please ring 07502 106713 (Monday and Wednesdays) or 07768 907525 (Tuesdays, Thursdays and Fridays. Neil will call you straight back, you don't need to pay for the call.
---
FUNNY SIDE OF LIFE
From Ruth
Do you Speak Corona? Are you fully conversant with the new terminology of "Lockdown Lingo"?  Corona conversation for the beginner!
Coronacoaster – The ups and downs of your mood during the pandemic. You're loving lockdown one minute but suddenly weepy with anxiety the next. It truly is "an emotional coronacoaster".
Coronamoaner – Someone who does nothing but whine and whinge about the whole thing, whilst forgetting we're all in the same boat!
Quarantinis – Experimental cocktails mixed from whatever random ingredients you have left in the house – the boozy equivalent of a store cupboard supper. Southern Comfort and Ribena quarantini with a glacé cherry garnish, anyone? These are sipped at "locktail hour".
---
That's all for now!
You can contact me on 07759 646507 in case of an emergency
Be safe
John