Thursday 15 September 2022
THURSDAY UPDATE
Good evening all, I am still currently working on a full newsletter and will send that out shortly. I do want to share with you a couple of things today. Please see below:
Just a reminder: when booking for future events a different email address will be used: this is activities@dragonhall.org.uk. Please use this if you have any queries regarding a special event or class. I can still be contacted via john@dragonhall.org.uk, if you have an urgent or non-activity enquiry.
Please note when booking or reserving a space – you will be asked to complete a simple google form.
If you have any feedback or suggestions please do let me know.
John
You can leave me a message on Whatsapp.
My Mobile number is: 07759 646507
My email address is: john@dragonhall.org.uk


Hieroglyphs unlocking ancient Egypt
FREE COMMUNITY PREVIEW
Sunday 8th October 12pm and 12:20
For centuries, life in ancient Egypt was a mystery. We could only glimpse into this hidden world, until the discovery of the Rosetta Stone provided the key to decoding hieroglyphs, allowing us to read this ancient script. The breakthrough expanded our understanding of human history by some 3,000 years
Marking 200 years since the decipherment of Egyptian hieroglyphs, this major exhibition takes you through the trials and hard work that preceded, and the revelations that followed, this groundbreaking moment.
————–
I have 15 tickets for the preview, please complete the form below by Monday 19th September

Social Walk with Richard
KENNINGTON UNDERGROUND STATION TO PECKHAM LIBRARY
Sunday 30th October – 11:00 (approx 2 hours)
A walk to see the site of the Surrey Zoo once where lions and Tigers were displayed and performed. Part of South London's raunchy nightlife in times past.
Followed by a stroll from the site of Camberwell Basin to Peckham Basin along what was the Surrey Canal. See the Bridge to nowhere!
We end at Peckham library next to a Wetherspoons and Costa Coffee.
Meet at Kennington Station at 1100. Expected walk around 2 hours.
——-
I have 12 spaces for the walk, please complete the form below by Thursday 22nd September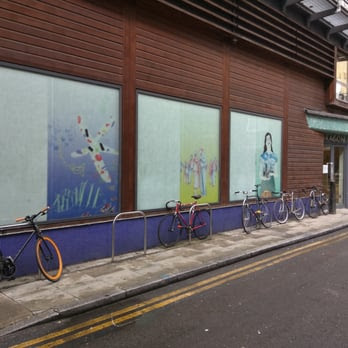 Can you help?
WINDOW VINYL IDEAS
Dragon Hall will be soon getting a facelift, thanks to KnightFrank. Would you like to be part of it?
Dragon Hall is asking members to create interesting, attractive visual elements to the exterior of our building. This can be done either using paper or digital.
Please let me know if you wish to take part.

Regular Classes
MONDAY
09:00 Line Dancing
13:00 *New* Creative Writing Class
11:00 – 13:00 Badminton (Free – but booking essential)
TUESDAY
10:00 – 12:00 Jewellery Class (starts September – Free)
WEDNESDAY
10:00 – 11:00 Yoga (£5.00)
11:15 – 12:15 Pilates (£5.00)
THURSDAY
10:00 – 12:00 Drop In Digital Workshop by Camden (Free – restarts 22nd September)
11:15 – 12:15 Flamenco
13:00 – 15:00 Badminton (Free – booking essential)
13:00 – 15:00 Digital Photo Class (Free – restarts 22nd September)
FRIDAY
10:00 – 11:00 Tai Chi (Zoom)
10:00 – 12:00 1-1 digital support (appointment only)
12:00 – 14:00 Lunch Club (£3.00 – full this week)
---
You can also leave a message on Whatsapp.
My Mobile number is 07759 646507

SEPTEMBER 2022
Tuesday 20th
14:00 Bow Museum Tour (Full)
Friday 23rd
14:00 Free tour of Buckingham Palace (Full)
Saturday 24th
13:00 Tea Dance (Full)
---
You can also leave a message on Whatsapp.
My Mobile number is 07759 646507

And Finally…
If you need to contact me, please contact me only on this mobile number 07759 646507.
Please do not visit me at Dragon Hall. I work at different venues throughout the week and I might not be there.
It is essential that all events/workshops or classes are booked in advance. Dragon Hall is still following social distancing guidelines and most sessions are now fully booked. If you would like to attend an event, please ALWAYS contact me beforehand.
Please note that all payments for classes are paid online via our website. If you have any difficulty with this, I am happy to assist. But again, this must be done beforehand and booked with me.
---
---
Thank you for your support and cooperation.
Can You Help Dragon Hall Trust?
Your donation will support vulnerable members of our communities.
Friday Lunch Club – April 2022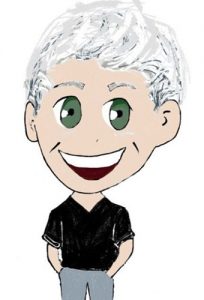 Contact John at john@dragonhall.org.uk or 07759 646507 in case of an emergency. 
Be safe – and remember to laugh at the little things!