Hello Everyone,
I hope you enjoyed the sunny weekend and your week is going well.
Enjoy this Newsletter from Dragon Hall. There is a cool video from The Foundling museum and some great nature photos sent in by Stephen and some by Kerry.
If you'd like to send in your own writing (350-word limit) you can send something you've written, find more details below.
Have a great week,
Bea🐝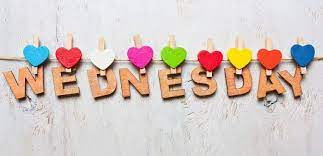 WHAT CAN I SHARE WITH YOU TODAY?
Goldsmiths Exhibition 2021
Marguerite Humeau: WEEDS
21-26 June (11am-7pm)
Opening June 21st, 5-10pm
Curated by Léonore Larrera & Marie de Ganay
The exhibition will present Marguerite Humeau's new sound piece Weeds, realised in collaboration with the musician Lafawndah in 2021. Weeds is a tribute to past and present women who have had an impact in the development of medicine, but whose knowledge and names have been put aside from the official narrative.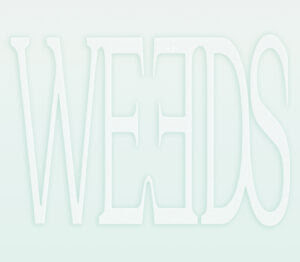 The Covid Letters: A Vital Update
Jonny Banger, designer and owner of subversive fashion label Sports Banger, shows the work he gathered from the nation's children during lockdown.
As the country went into lockdown, Prime Minister, Boris Johnson, wrote a letter intended for every household in the UK, urging residents to stay at home, protect the NHS and save lives. In response, Banger invited young people, under the age of 16, to customise the letter, as a way of articulating their feelings – including about the Government's handling of the coronavirus crisis, and the NHS. Entries were received from across the UK, from toddlers to teenagers, which ranged from a simple scribble and calls to support the NHS with more PPE, to anti-government graffiti. Using pens, pencils, paint and collage, children took the opportunity to make their voices heard.
This exhibition is a unique opportunity to view over 200 works from The Covid Letters, displayed in the Museum's exhibition gallery and interspersed throughout the historic collections. Shown in the context of the Foundling Museum, the exhibition brings to life the museum's 300-year-old story of creative campaigning and social justice.
Visitors to the exhibition will have the opportunity to support the Christmas food bank run by Sports Banger & Friends and the museum's pioneering work with disadvantaged young people, through the purchase of Sports Banger merchandise and an edition.
Lockdown Reads
---
Rebecca by
Daphne du Maurie
The novel begins in Monte Carlo, where our heroine is swept off her feet by the dashing widower Maxim de Winter and his sudden proposal of marriage.
Orphaned and working as a lady's maid, she can barely believe her luck. It is only when they arrive at his massive country estate that she realizes how large a shadow his late wife will cast over their lives–presenting her with a lingering evil that threatens to destroy their marriage from beyond the grave.
A classic – I am very happy I got the time during lockdown to read this book!
Click the Book cover to find out more about this book.
Click the button to send me your favourite titles!
look forward to hearing from you.
LECTURES FROM MY DAD – Bad Knee
I recently damaged my knee and got (water on the knee). The doctor kept saying "you're a big strong man you can take it," as he approached holding a needle and syringe that wouldn't look out of place in a cartoon or veterinary surgeons. The pain and the fluid from my knee seemed to take a long time to stop. I was expecting a sticker saying "I've been a brave boy" instead I got an invoice. I won't go into the circumstances of why I ended up going to a private doctor. Just to say it was quicker. Since then I've been limping as knees, cartilages, and tendons take a long time to heel.
Sitting at home with my leg on the sofa, trying to avoid other members of the household and pets jumping on or sitting on my leg. I have had time to reflect on the past, so to avoid it and I turn on the TV. I have a smart tv, the technology is incredible; it can play, record, save, remind and has access to tv programs from every country in the world. I sit for hours with the remote trying to find something to watch. I calculate I spend more time clicking the remote than I do watching what's on. Some of my favourite channels show films from the 40s, 50s, 60s. This gives me a view of London that I remember. The cars, the taxis, the buses and the fashions of the day.
It makes me reflect on the past so I turn on the radio. I listen for a while, shout at the politicians for a while, throw soft objects at the radio in protest at the stupidity. Then it's time for a cup of tea and a bite to eat. After I've calmed down, I sit on the sofa with my leg up trying to avoid other members of the household and pets jumping on it. and with a sigh. I turn on the TV with its wonderful technology and so we start the cycle all over again.
Share your lectures

Would you like to be more active after lockdown?
An invitation for you to drop by Polygon Open Space, Polygon Road, NW1 Between 10am and 12 noon Thursday 10th June
Meet your Age UK Camden Outreach Team Jo, Lorraine and Katharine.
Polygon Open Space and outdoor gym is located on Polygon Road, Somers Town, a short 5 minute walk from either Euston, St Pancras International or Crowndale Road.
What's happening?
Drop by & join us for a free soft drink and snack by the gym equipment
Find out how to safely exercise on the free gym equipment
Meet James our Camden Sports Officer for a chat
Pick up information about free local leisure options for Camden residents aged 60+ including local small group socially distanced walks, exercise sessions, trips and activities.

Your Photos
Thank you for sending these lovely photos in Kerry!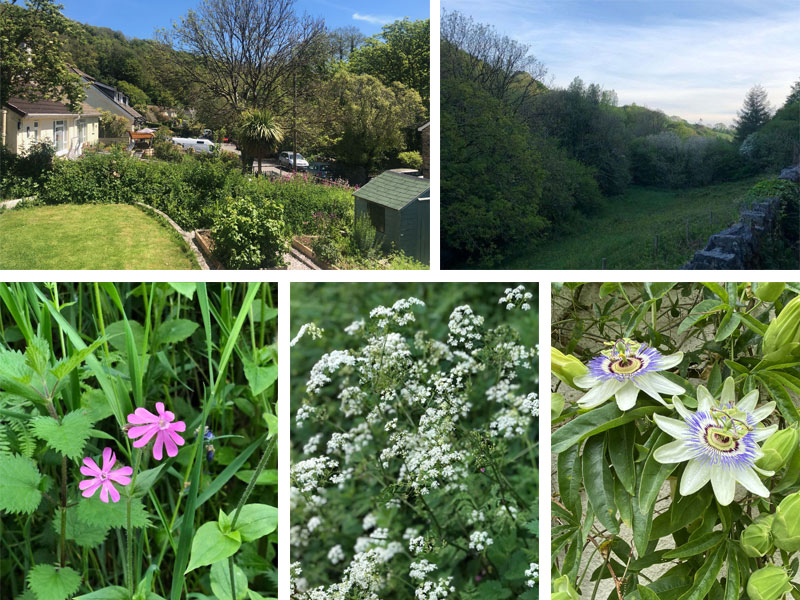 Need to keep out of the midday sun!
A few photos from the Burling Gap/Seven Sisters last Thursday.
Top two photos from Crowlink (National Trust) looking towards Seven Sister's.
Last photo from Burling Gap towards Seven Sister's.
Heavenly when you do not hear traffic. Only wind, waves and Skylarks.
Thank you for these photos Stephen!
We would love to share your photos in the newsletter. Press the button to send them in.
Add a little message about your photos and what you have been up to.
I look forward to hearing from you!
That's it for this Thursday. I hope you all have a good week and enjoyed this week's content from Dragon Hall!
Stay Safe,
Bea
Covent Garden Food Bank
Please do contact us if you need a food parcel – CCGG @7Dials can provide you with a free food package each week.
If you need help with shopping, collecting medication or just want someone to talk to by phone – please let us know.
Email: John at john@dragonhall.org.uk or Phone: 07759 646507 in case of an emergency.
Can You Help Dragon Hall Trust?
Your donation will support vulnerable members of our communities with food via Covent Garden Food Bank, calls via the phone support line and assistance to get online for those who are digitally disadvantaged.
Contact Us
Please do contact us if you need a food parcel – CCGG @7Dials might be able to provide you with a free food package each week. If you need help with shopping, collecting medication or just want someone to talk to by phone – please let us know.
You can reach me either at john@dragonhall.org.uk or 07759 646507 in case of an emergency.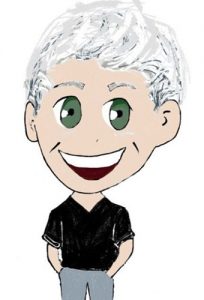 Contact John at john@dragonhall.org.uk or 07759 646507 in case of an emergency. 
Be safe – and remember to laugh at the little things!