Saturday 6th June 2020 – Day Seventy Four
Good afternoon all, hope your weekend is going OK so far!
So my troubles continue, after the mouse and the lock fiasco, I now don't have any wifi, and won't be easily connected for at least ten days (until EE send out an engineer)
Oh well at least I can use my hotspot (that's my gratitude kicking in).
---
ZOOM Social Sunday – Just a reminder that Amber will be having her social Sunday get together tomorrow, it would be lovely to see you! Here are the details:
Topic: Social Sunday with Amber
Time: Jun 7, 2020 10:30am London
---
Another reminder: Our Flamenco Class started on Zoom last week. If you are interested in taking part with the lovely Sam leading. Please email Sam info@flamencoshow.co.uk
For more details – check out this video:
---
What can I share with you today?
---
FOOD / SHOPPING
Thank you to everyone who has forwarded their wonderful support and comments to me regarding the Food Bank Project organised by Covent Garden Community Centre / 7 Dials Club. It is really gratifying to hear that so many people are benefiting from the service:
Foodbank – We are flexible with regards to who we can help. If you fit the following criteria, please register.
Self Isolation due to symptoms
Isolation due to vulnerable or shielded status
Income reduction because of lockdown & crisis measures
Income reduction while waiting for benefits to arrive
Homeless
---
ART & CULTURE
From Stephen K:
Royal College of Music. RCM Wind Ensemble:
Beethoven Symphony no 1. Take a fresh look at Beethoven's first symphony in this brilliant arrangement for wind ensemble. Premiered 220 years ago, the composer's initial foray into the world of symphonic music started him down one of the most important paths in music history. A joyous thing to celebrate in what would have been Beethoven's 250th year.
---
From Chris B: BBC Culture in Quarantine:
The Tempest.
With a spirit of the supernatural, The Tempest is a story of forgiveness, generosity and enlightenments set on a remote and mysterious desert island. With enchantments and treachery at every turn, will anyone ever make it off?
---
HEALTH
From Inner Space:
Daily Lunchtime Meditation.
Time: Jun 06 2020 @ 1:00:00 PM.
An easy way to take time out: a 20-minute meditation booster to stop and slow down, sit back, relax and be guided through a relaxation, visualisation and some quiet moments to clear your head and refresh your focus. This is a free live online meditation.  Voluntary donations are welcome.
---
INFORMATION
From Neil (The West End Community Trust).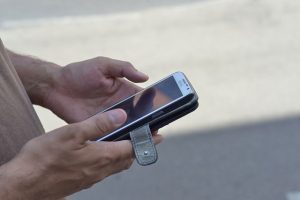 If you need help with a smartphone or tablet.
Please ring Monday to Friday 07768 907525. Neil will call you straight back, you don't need to pay for the call. Recommendation from a member who has recently been helped by Neil to get online
 "……..as for Neil, I cannot praise him enough. He worked tirelessly, from every angle, drawing on his depth of knowledge of the system. He had endless patience and good humour in dealing, from afar, with me, such an incompetent user. I was so impressed and grateful…"
---
From Gil: The 'hideous' Morley's hotel.
That "hideous" hotel was called Morley's, and it ran the whole width of the square on the site of today's South Africa House. It had its critics but also its fans, and its founder has left his mark.
---
From Keeley:
Some of you know Keeley and the work that she does with children and the after school club. Here is a great video of their "Lockdown Activities"
---
FUNNY SIDE OF LIFE
From Jerry – Mark Twain One-Liners That Are Still Relevant Today.
His advice will live on forever.
Here are quotes by Mark Twain that feel as apropos and on the nose today as when he first put pen to paper.
"Never argue with stupid people, they will drag you down to their level and then beat you with experience." Let this Twain quote be your guide before you venture into any comments section online.
"God created war so that Americans would learn geography". Could everyone just learn where North Korea is on a map so we don't have to worry about World War III? Thanks in advance!
---
That's all for now!
You can contact me on 07759 646507 in case of an emergency
Be safe
John